Help Yourself from the Buffet: National Language Technology Infrastructure Initiative on CLARIN-IS
Keywords:
Language Resources, Infrastructure National Language Technology Programme, Icelandic
Abstract
In this paper we describe how a fairly new CLARIN member is building a broad collection of national language resources for use in language technology (LT). As a CLARIN C-centre, CLARIN-IS is hosting metadata for various text and speech corpora, lexical resources, software packages and models. The providers of the resources are universities, institutions and private companies working on a national LT infrastructure initiative, Language Technology Programme for Icelandic. All deliverables of the programme are published under open licences and are freely accessible for research as well as commercial use. We provide a broad overview of the available repositories and the core publishing guidelines.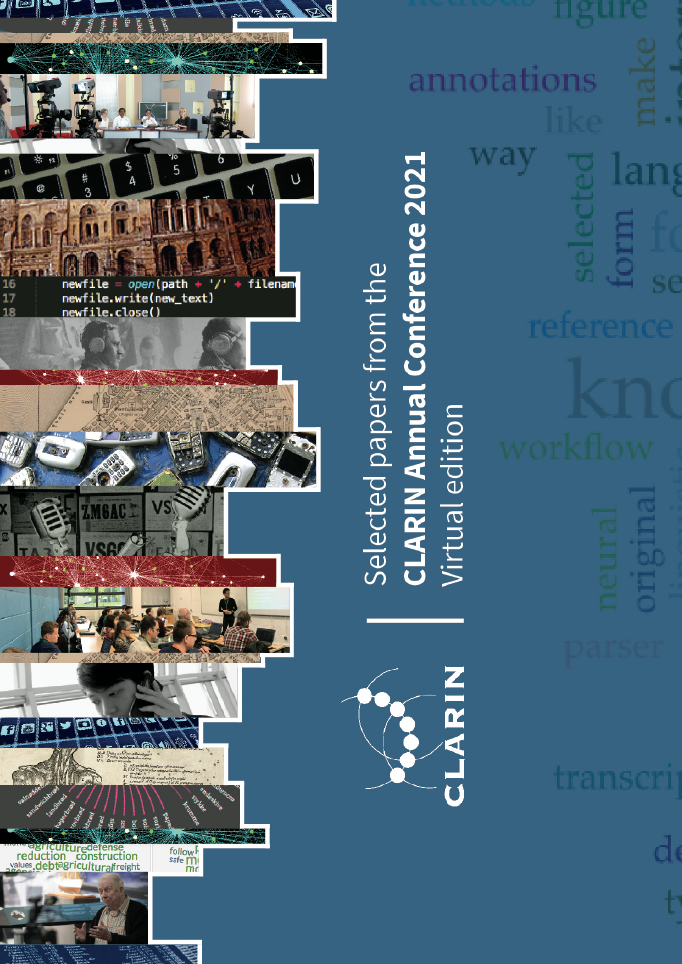 Downloads
License
Copyright (c) 2022 Anna Björk Nikulásdóttir, Þórunn Arnardóttir, Starkaður Barkarson, Jón Guðnason, Þorsteinn Daði Gunnarsson, Anton Karl Ingason, Haukur Páll Jónsson, Hrafn Loftsson, Hulda Óladóttir, Eiríkur Rögnvaldsson, Einar Freyr Sigurðsson, Atli Þór Sigurgeirsson, Vésteinn Snæbjarnarson, Steinþór Steingrímsson, Gunnar Thor Örnólfsson
This work is licensed under a Creative Commons Attribution 4.0 International License.