'Cretan Institutional Inscriptions' Meets CLARIN-IT
Keywords:
Digital Epigraphy, Digital Classics, Ancient Greek, Crete, Institutions, Text Encoding Initiative, TEI, EpiDoc, EpiDoc Front-End Services, EFES, ILC4CLARIN, Virtual Language Observatory, Dockerization
Abstract
This paper presents Cretan Institutional Inscriptions, a resource in the domain of Digital Epigraphy developed at the Ca' Foscari University of Venice and supported by CLARIN-IT as part of its actions addressed to initiatives, projects and events in the field of Social Sciences and Humanities. The paper begins with a brief outline of the project within which the resource was created and then goes into a more in-depth description of the main methodologies used to develop the resource (EpiDoc and EFES) and of their benefits. The paper then focuses on the cooperation of the project with the Venice Centre of Digital and Public Humanities and the Italian node of CLARIN, also illustrating the dockerization process applied to the resource hosted on the CLARIN-IT servers. Some desiderata for future developments are outlined as well. The paper ends with some remarks about the widening of CLARIN horizons towards Digital Epigraphy and on the role of its K-Centres in this respect.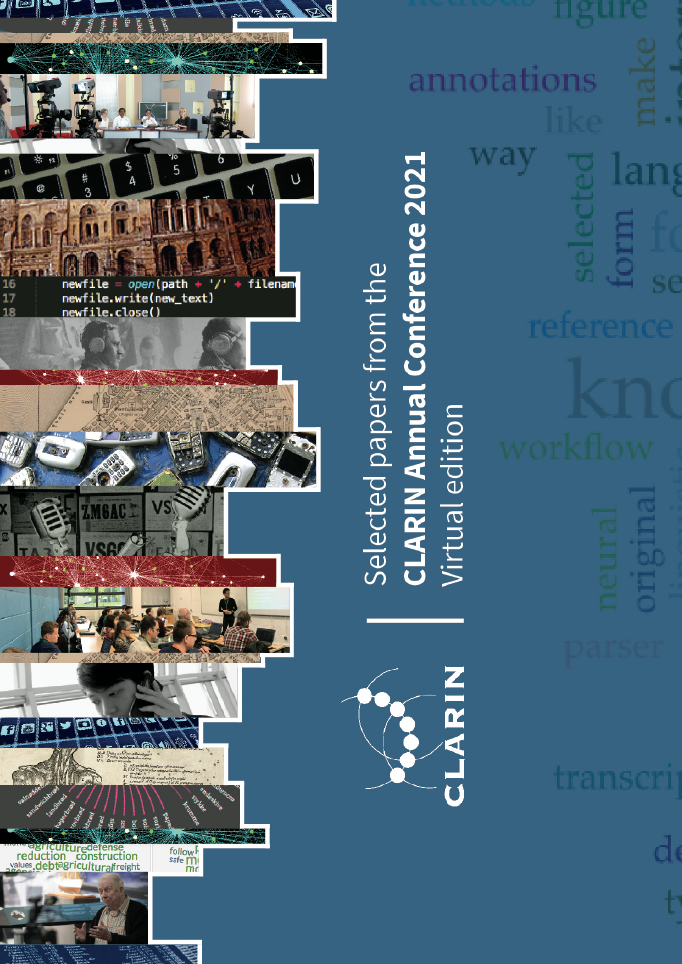 Downloads
License
Copyright (c) 2022 Irene Vagionakis, Riccardo Del Gratta, Federico Boschetti, Paola Baroni, Angelo Mario Del Grosso, Tiziana Mancinelli, Monica Monachini
This work is licensed under a Creative Commons Attribution 4.0 International License.