Collaborating on Language Resource Infrastructures with Non-Research Partners: Practicalities and Challenges
Keywords:
Local Language Infrastructure, Non-Research Partners, Use Case, API
Abstract
By now, digital infrastructures for language data and tools have become commonplace in the research domain, but their possible benefits are still almost unknown outside of these circles. However, it stands to reason that the data and methods developed there could also be used by non-research language actors like publishing houses or libraries. This article presents a use case within a local language infrastructure project describing our interactions with a newspaper portal that resulted in modern NLP tools being made available via an API to help improve their online search. We describe how this use case was implemented, focusing on the problems that came up, specifically those from the interaction between a research and a non-research institution.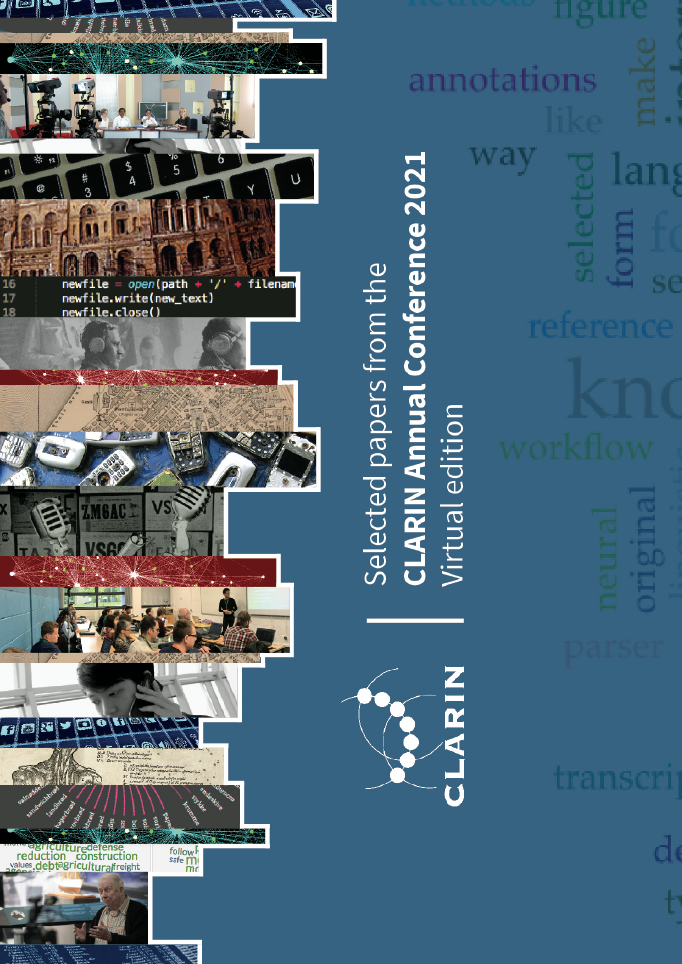 Downloads
License
Copyright (c) 2022 Verena Lyding, Egon Stemle, Alexander König
This work is licensed under a Creative Commons Attribution 4.0 International License.