The Pipeline for Publishing Resources in the Language Bank of Finland
Keywords:
Language resource, Corpus processing, Data management, Deposition agreement, Workflow, Licensing, Downloadable resources, Korp
Abstract
We present the process of publishing resources in Kielipankki, the Language Bank of Finland. Our pipeline includes all the steps that are needed to publish a resource: from finding and receiving the original data until making the data available via different platforms, e.g., the Korp concordance tool or the download service. Our goal is to standardize the publishing process by creating an ordered checklist of tasks with the corresponding documentation and by developing conversion scripts and processing tools that can be shared and applied on different resources.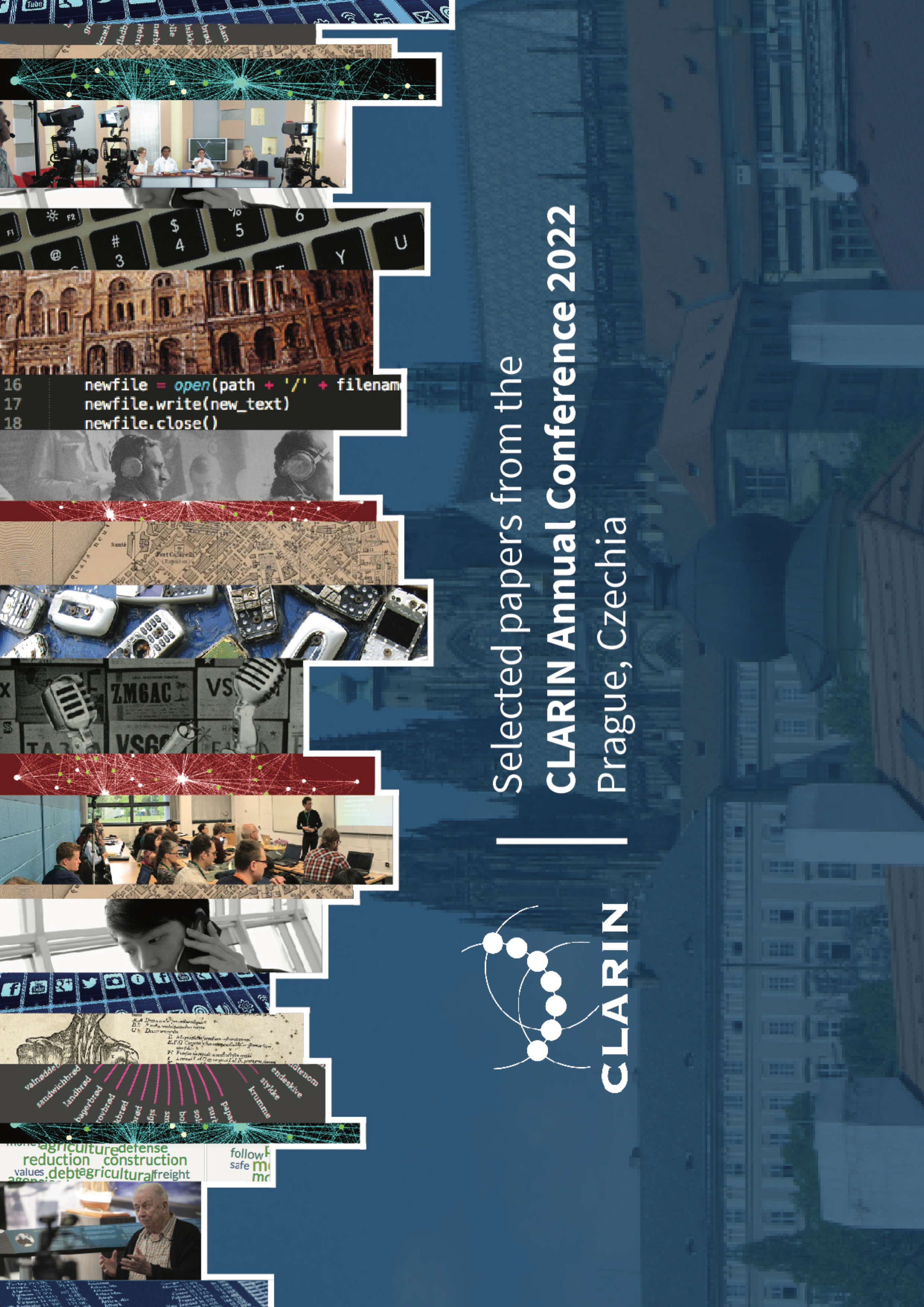 Downloads
License
Copyright (c) 2023 Ute Dieckmann, Mietta Lennes, Jussi Piitulainen, Jyrki Niemi, Erik Axelson, Tommi Jauhiainen, Krister Lindén
This work is licensed under a Creative Commons Attribution 4.0 International License.