Unsupervised Alphabet Matching in Historical Encrypted Manuscript Images
Keywords:
Image processing, ​Encrypted manuscripts, Alphabet matching, Unsupervised clustering
Abstract
Historical ciphers contain a wide range of symbols from various symbol sets. Identifying the cipher alphabet is a prerequisite before decryption can take place and is a time-consuming process. In this work we explore the use of image processing for identifying the underlying alphabet in cipher images, and to compare alphabets between ciphers. The experiments show that ciphers with similar alphabets can be successfully discovered through clustering.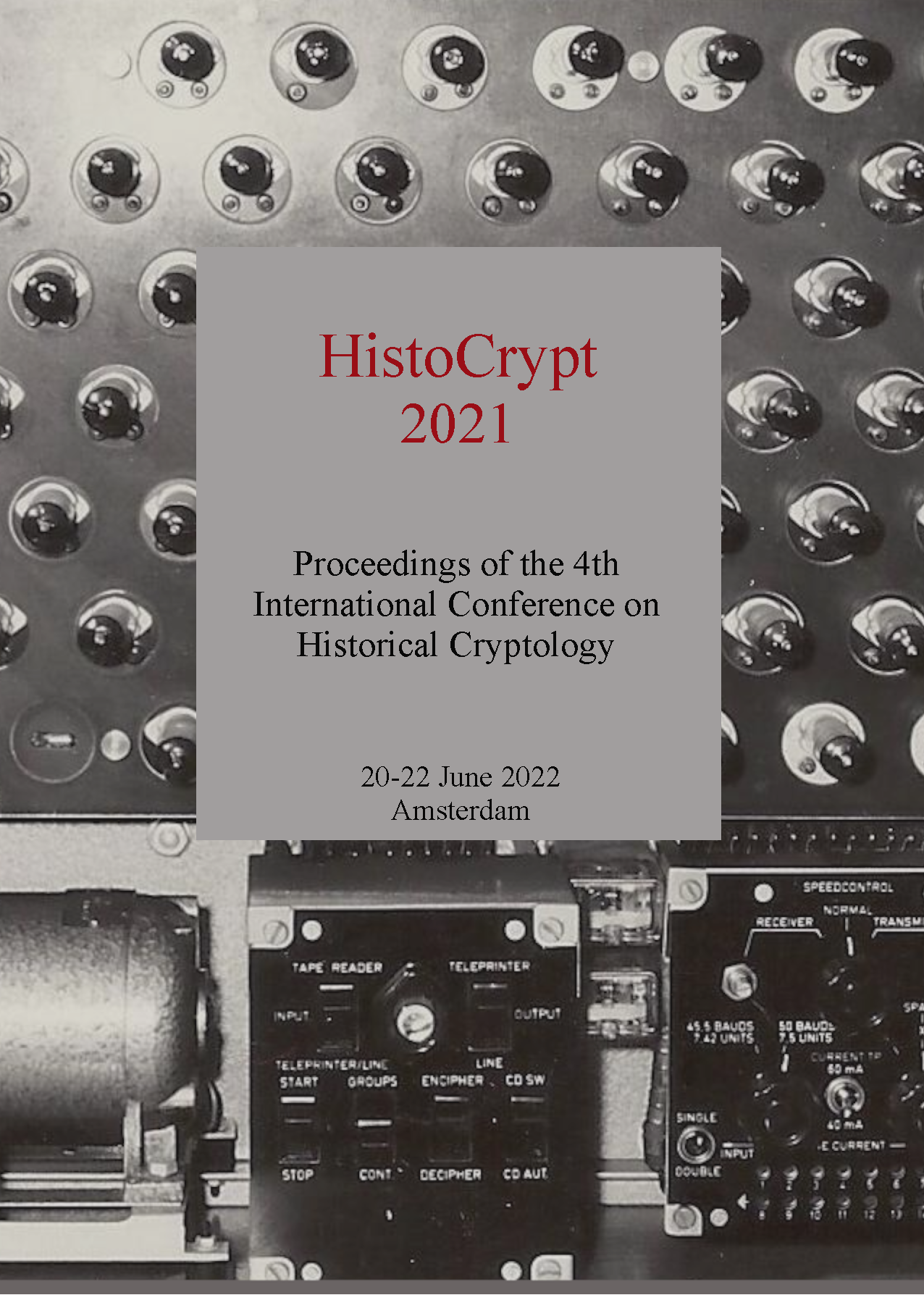 Downloads
License
Copyright (c) 2021 Jialuo Chen, Mohamed Ali Souibgui, Alicia Fornés, Beáta Megyesi
This work is licensed under a Creative Commons Attribution 4.0 International License.