Island Ramanacoil a Bridge too Far. A Dutch Ciphertext from 1674
Keywords:
Dutch East India Company (VOC), Rijckloff van Goens senior, Joannes Leeuwenson, Ceylon government, Sri Lanka, Ciphertext
Abstract
The deciphered Ramanacoil ciphertext reveals two Dutch East India Company letters, from 1674 that are, in retrospect, already known in the National Archives as plaintext letters. The letters are written in Dutch. We have been able to relate them. The first letter, from Van Goens senior from Sri Lanka to the Lords Seventeen in The Netherlands, was most important to the sender. He sent his personal secretary Leeuwenson overland with the ciphertext in his pocket and its key in his head. And with additional oral information that had to be delivered in person. Van Goens senior requested to conquer the whole of Sri Lanka, the island Ramanacoil and coastal area around it along with 1,000 more soldiers. This paper shows that by sending Leeuwenson, Van Goens senior wanted to repeat his most successful 'Vertoog' from 1655. Substantiate his strategic goals and get approval for them from the Lords Seventeen. In 1655 he got a 'Go!' and twenty years later in 1675 he got a 'No!'. The zeitgeist of expansion had changed. Ramanacoil was a bridge too far.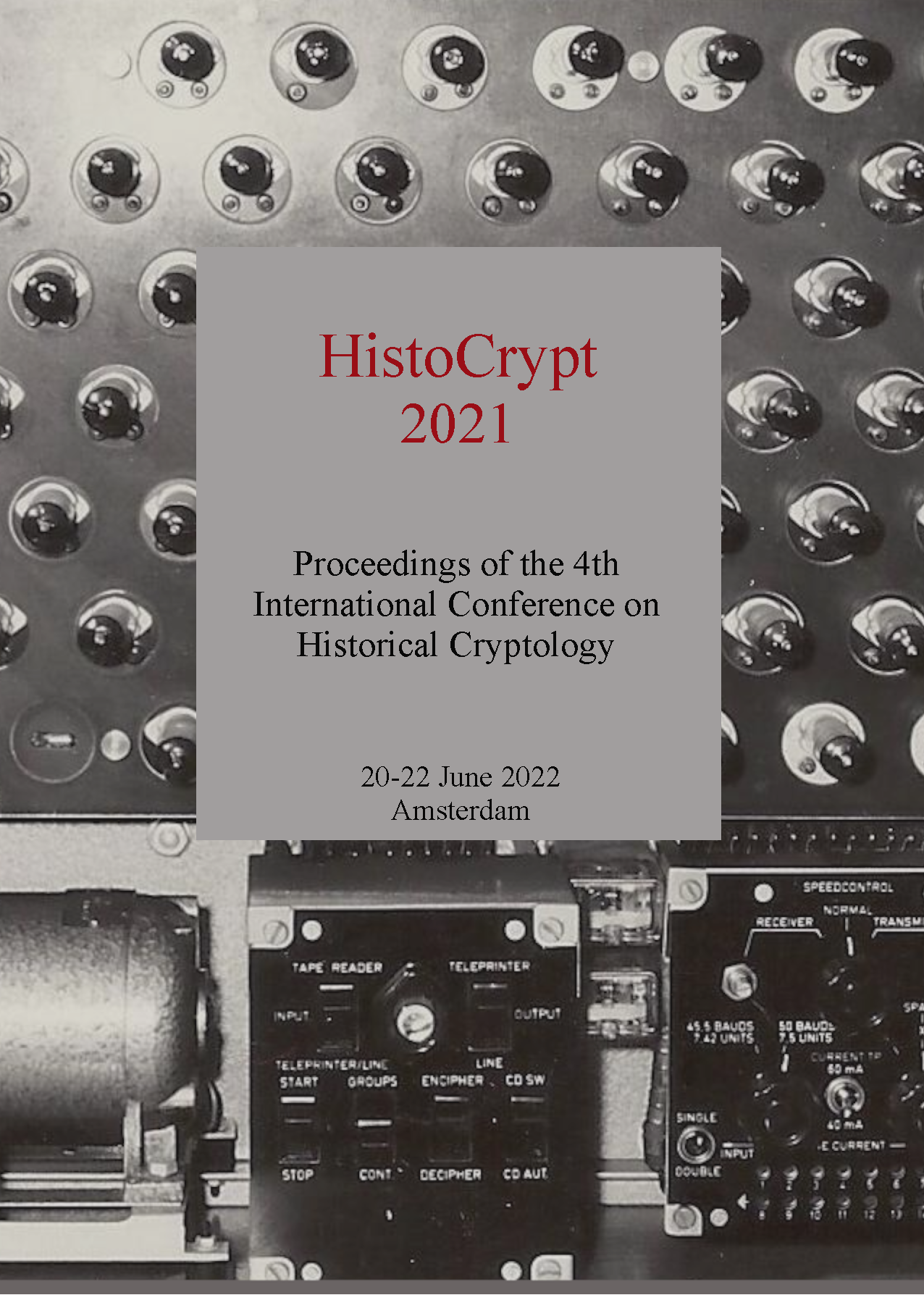 Downloads
License
Copyright (c) 2021 Jörgen Dinnissen, Nils Kopal
This work is licensed under a Creative Commons Attribution 4.0 International License.