3D Digitalization of historical cipher machines using computed tomography
Keywords:
cryptology, cipher machines collection, computed tomography, CT, 3D, open access, digital humanities
Abstract
Being already an established method for non-destructive examination of cultural heritage objects from a conservational perspective, computed tomography is getting more and more popular for answering historical questions. As part of the three-year project 3D-Cipher, the technology will be applied to scan and digitize 61 historical cipher machines ranging from the late 19th century to the 1990s. The German Federal Ministry of Education and Research funds the project in the eHeritage program1, which has the goal of supporting the digitalization of cultural heritage objects and making them accessible for researchers. The aim of this contribution is to introduce the museum's collection as well as the project's idea and relevance to cryptologic researchers. Since 3D scans are able to provide non-destructive insights into our rare exhibits, we can thus hopefully contribute by making our devices available to scientists.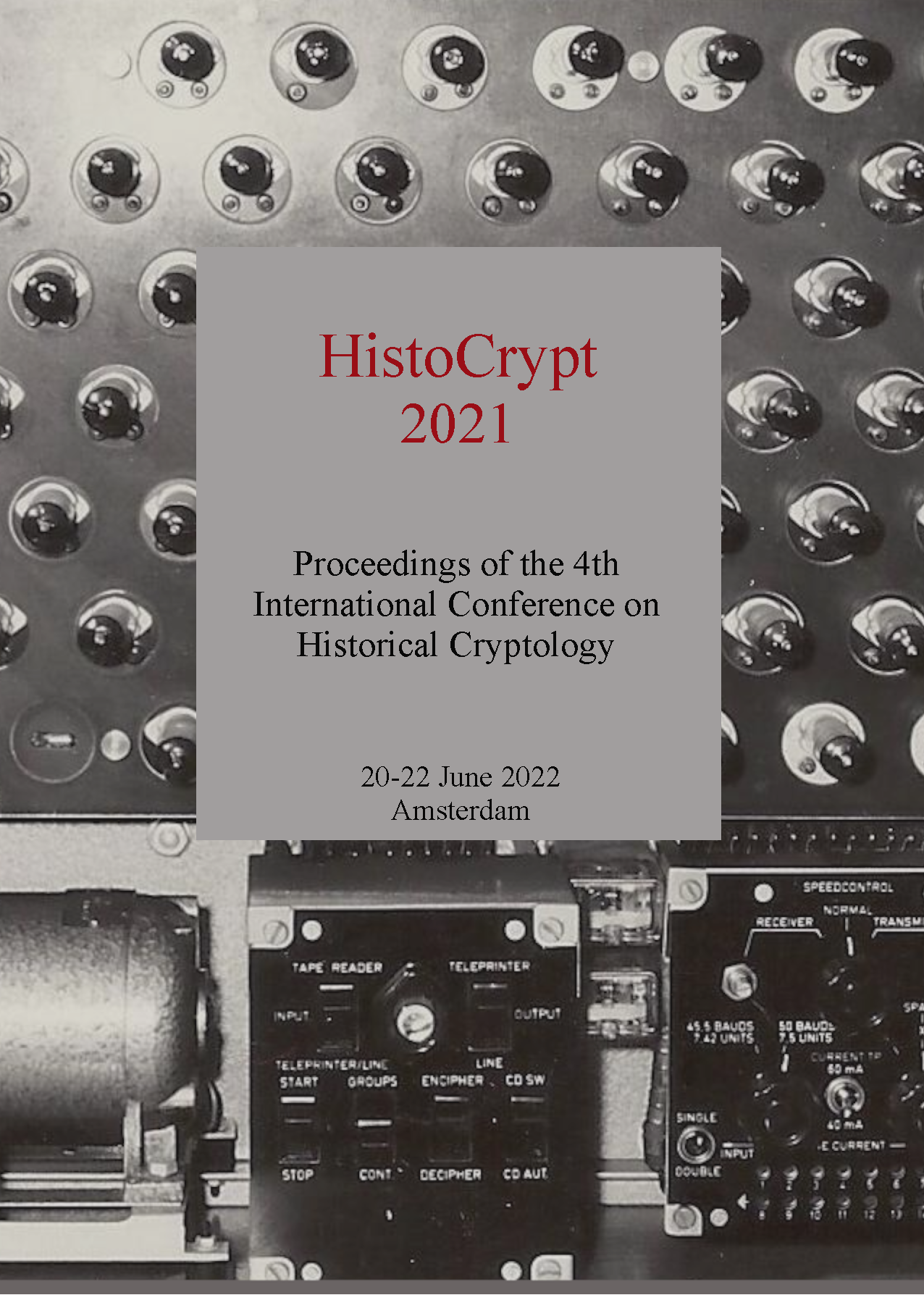 Downloads
License
Copyright (c) 2021 Matthias Göggerle, Carola Dahlke
This work is licensed under a Creative Commons Attribution 4.0 International License.