Documents of Polish-Soviet War of 1919-1920 Codebreaking
Keywords:
codebreaking, Polish-Soviet war 1920, Jan Kowalewski, UNESCO Memory of the World
Abstract
Codebreaking during the Polish-Soviet war of 1919-1920 not only assured Polish victory in this conflict but also provided the foundations for the future triumph of the Cipher Bureau over Enigma. Original documents from that period not only survived several storms of history, but have been digitized and are now available for the researchers. This paper is divided into three parts. The first one drafts the historical context of the documents, the second presents their structure and contents, and the final one offers some remarks regarding errors committed by Soviet cipher clerks which had facilitated Polish victory.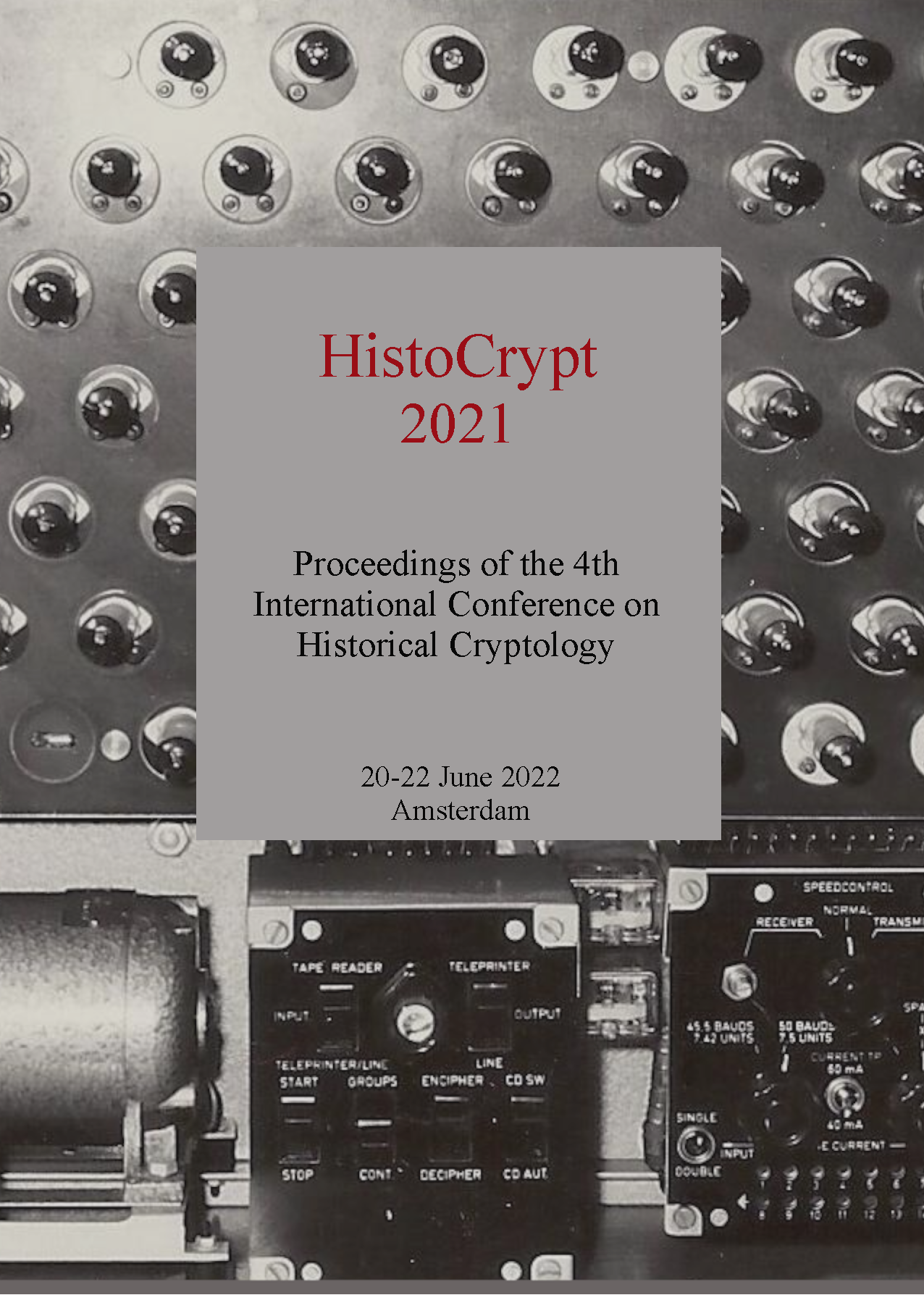 Downloads
License
Copyright (c) 2021 Marek Grajek
This work is licensed under a Creative Commons Attribution 4.0 International License.