Key Design in the Early Modern Era in Europe
Keywords:
historical cipher keys, evolution of keys, keys' morphology and typology
Abstract
We present an empirical study on historical keys in their original form from Early Modern Times (1400-1800) in Europe. We describe the internal structure of keys, and specify what was encoded and how. We present some trends of the construction of historical keys over time. Some of these trends have been sensed but never systematically documented by crypto historians, some other trends however are revealed here for the first time.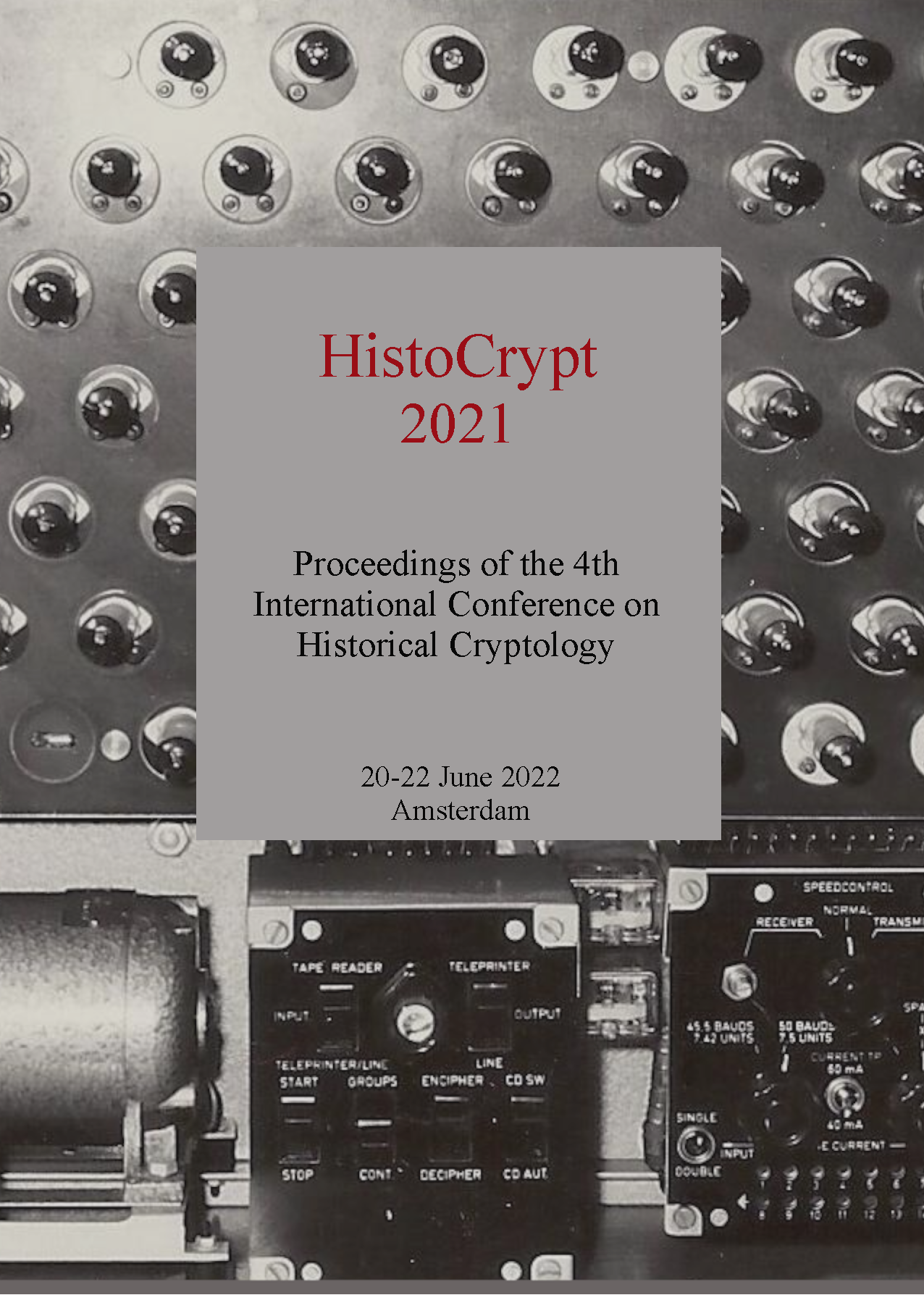 Downloads
License
Copyright (c) 2021 Béata Megyesi, Crina Tudor, Benedek Láng, Anna Lehofer
This work is licensed under a Creative Commons Attribution 4.0 International License.