The American Army Bombe
Keywords:
Enigma, United States Army Bombe, Machine cryptanalysis
Abstract
This paper presents the U.S. Army's version of the anti-Enigma cryptanalytical bombe machine, which has not previously received attention in the literature on Enigma. Its unique features and applications are discussed, and the paper describes the sensitive context of the machine's development and deployment.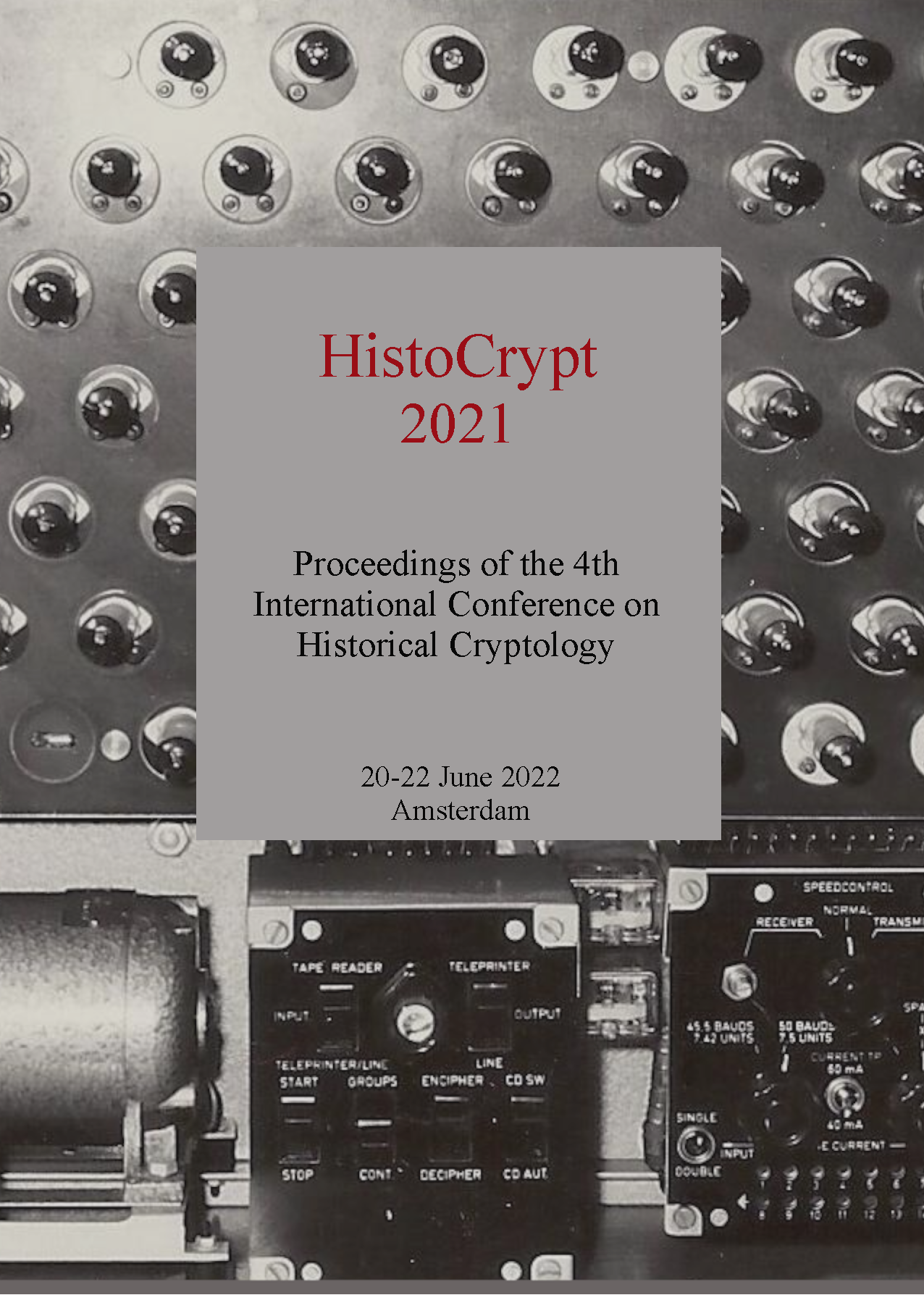 Downloads
License
Copyright (c) 2021 Dermot Turing
This work is licensed under a Creative Commons Attribution 4.0 International License.