Venetian Cryptanalysis Treatises of the Renaissance
Keywords:
Cryptanalysis, Treatise of ciphers Venice, Codebreakers, Syllable cipher, Homophones nulls, Frequency analysis, Giovanni Soro, G.B.Ludovici, Alvise Borghi, Z.F. Marin
Abstract
Cryptanalysis in Europe was born shortly after cryptography, during the age of the Renaissance; unlike the latter little is known about its early history; we know a few names of codebreakers, people practicing this art or writing about it: Soro, Marin, Argenti, Vi`ete, but little about their methods and their achievements. This research is focused on the content of a few XVI century Venetian treatises on ciphers, particularly the collection of Zuan Francesco Marin.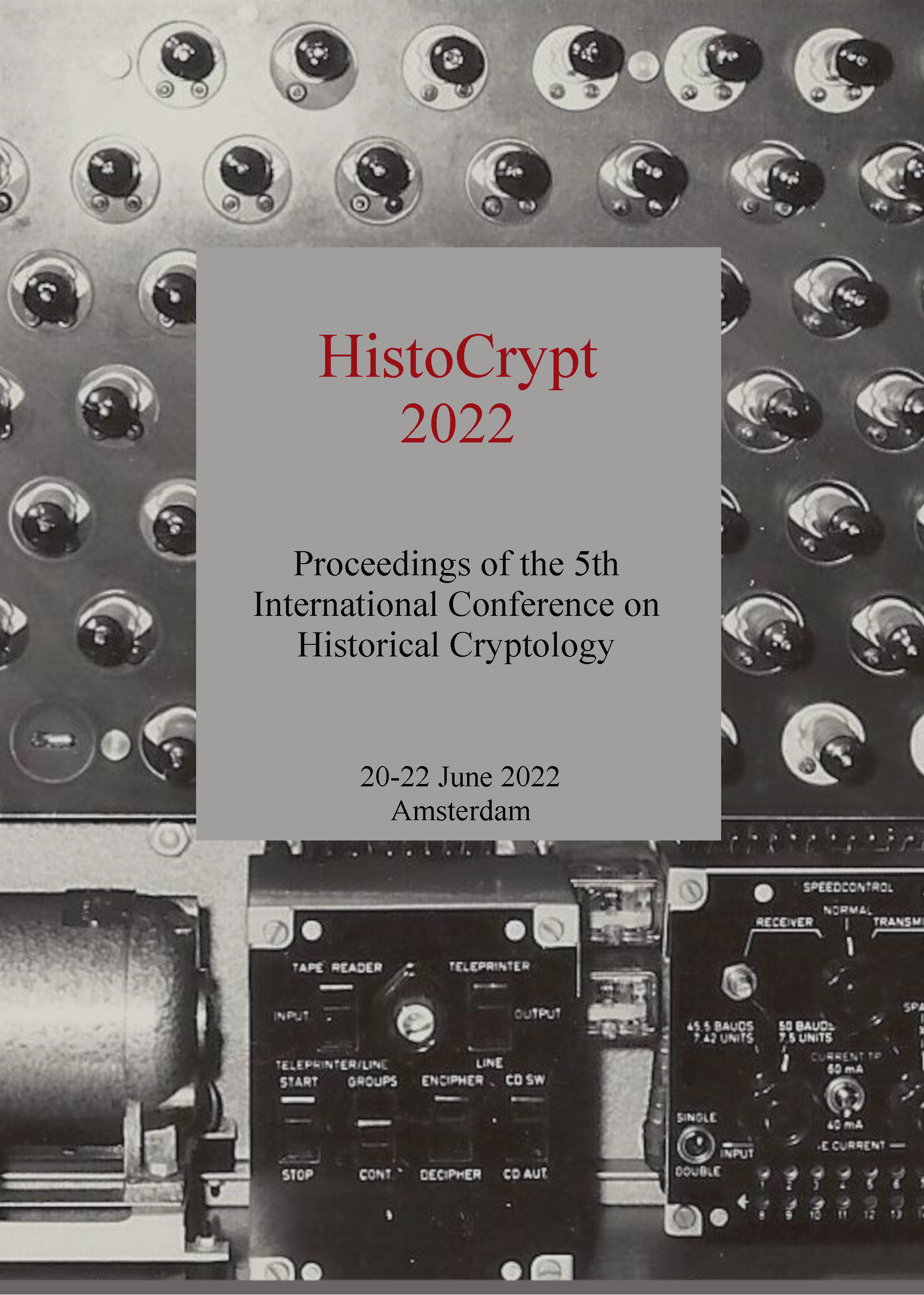 Downloads
License
Copyright (c) 2022 Paolo Bonavoglia
This work is licensed under a Creative Commons Attribution 4.0 International License.