"The Subtelty of Witches": A Reformation Era Cipher Mystery
Keywords:
cipher, manuscript, 16th century Calepino, reformation, protestants
Abstract
The first page of an encrypted manuscript in the British Library bears the title, "The Subtelty [sic] of Witches," and the year 1657, by author Ben Ezra Aseph. With a decryption key, it became clear that the manuscript is in fact a copy of verbs from a Latin dictionary, most likely an edition of Calepino. The title, year, and author have no apparent relation to the actual text, and were added later by an unknown person who likely had no knowledge of what the manuscript contained. After determining the range of dates the paper the manuscript was written on was found, and narrowing down the edition of the Calepino most likely copied from, we can now put the earliest possible date for the writing of the manuscript to 1543.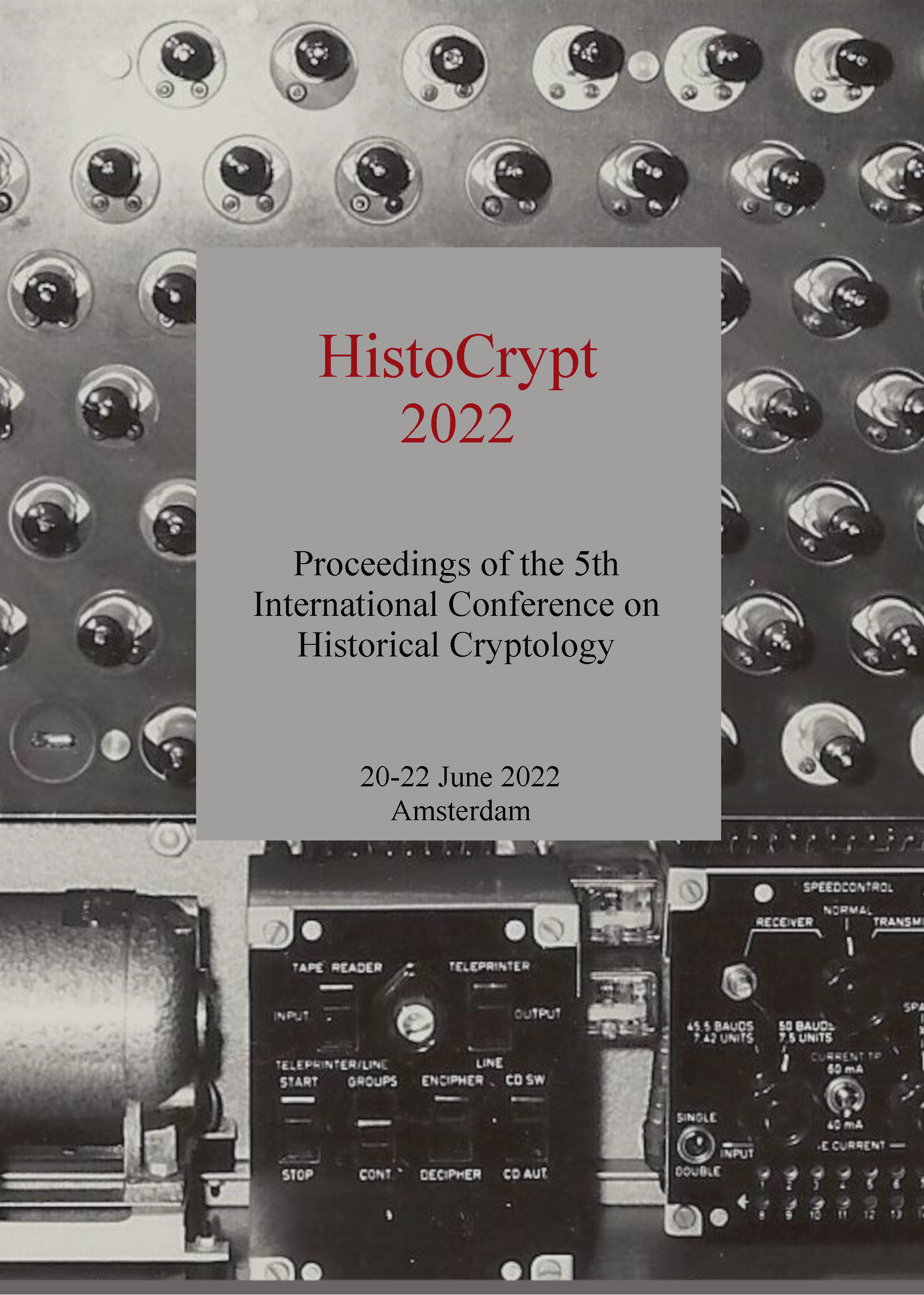 Downloads
License
Copyright (c) 2022 Rian Hagebeuk, Katherine Mueller
This work is licensed under a Creative Commons Attribution 4.0 International License.