What Was Encoded in Historical Cipher Keys in the Early Modern Era?
Keywords:
historical cipher keys, nomenclature, vocabulary, plaintext
Abstract
In this paper, we present an empirical study on plaintext entities in historical cipher keys from the 15th to the 18th century to shed light on what linguistic entities have been chosen for encryption. We focus mainly on the nomenclature part of the keys describing longer elements than the plaintext alphabet. We show that the chosen plaintext entities to be encoded varied over time. Nomenclatures developed from short lists consisting of names for persons and/or locations to longer, more advanced dictionaries and eventually to codebooks containing a highly diverse and advanced set of linguistic entities.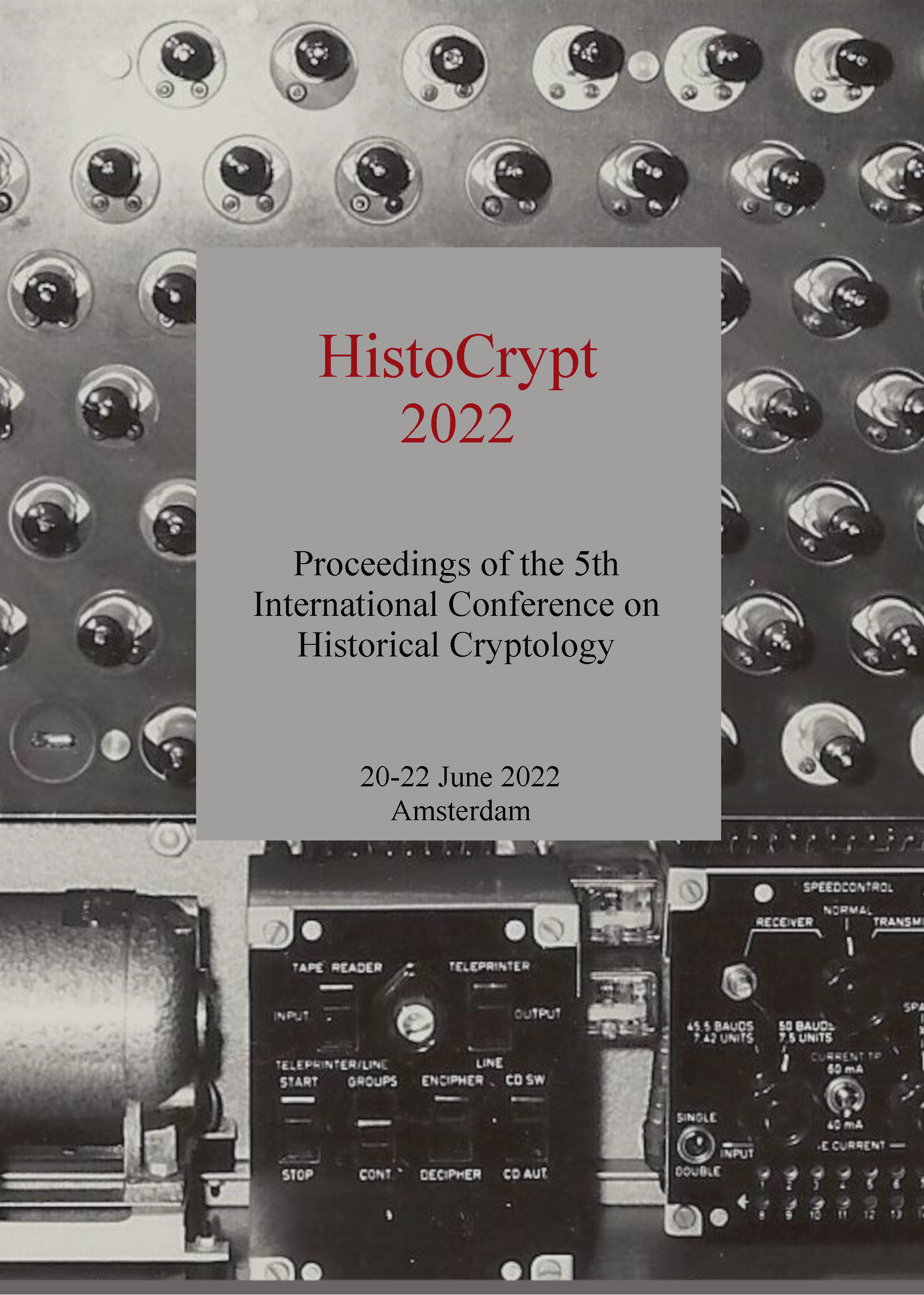 Downloads
License
Copyright (c) 2022 Beáta Megyesi, Crina Tudor, Benedek Láng, Anna Lehofer, Nils Kopal, Michelle Waldispühl
This work is licensed under a Creative Commons Attribution 4.0 International License.