Telegrams on Negotiations on Capturing Petrograd, 1919
Keywords:
irregular columnar transposition, cipher, hill climbing, telegrams, Russian Civil War, Petrograd, Finland
Abstract
We decipher a 1919 telegram encrypted with an irregular columnar transposition cipher. The telegram details negotiations between Finnish activists and the Russian anti-Bolshevik White Movement regarding capturing Petrograd.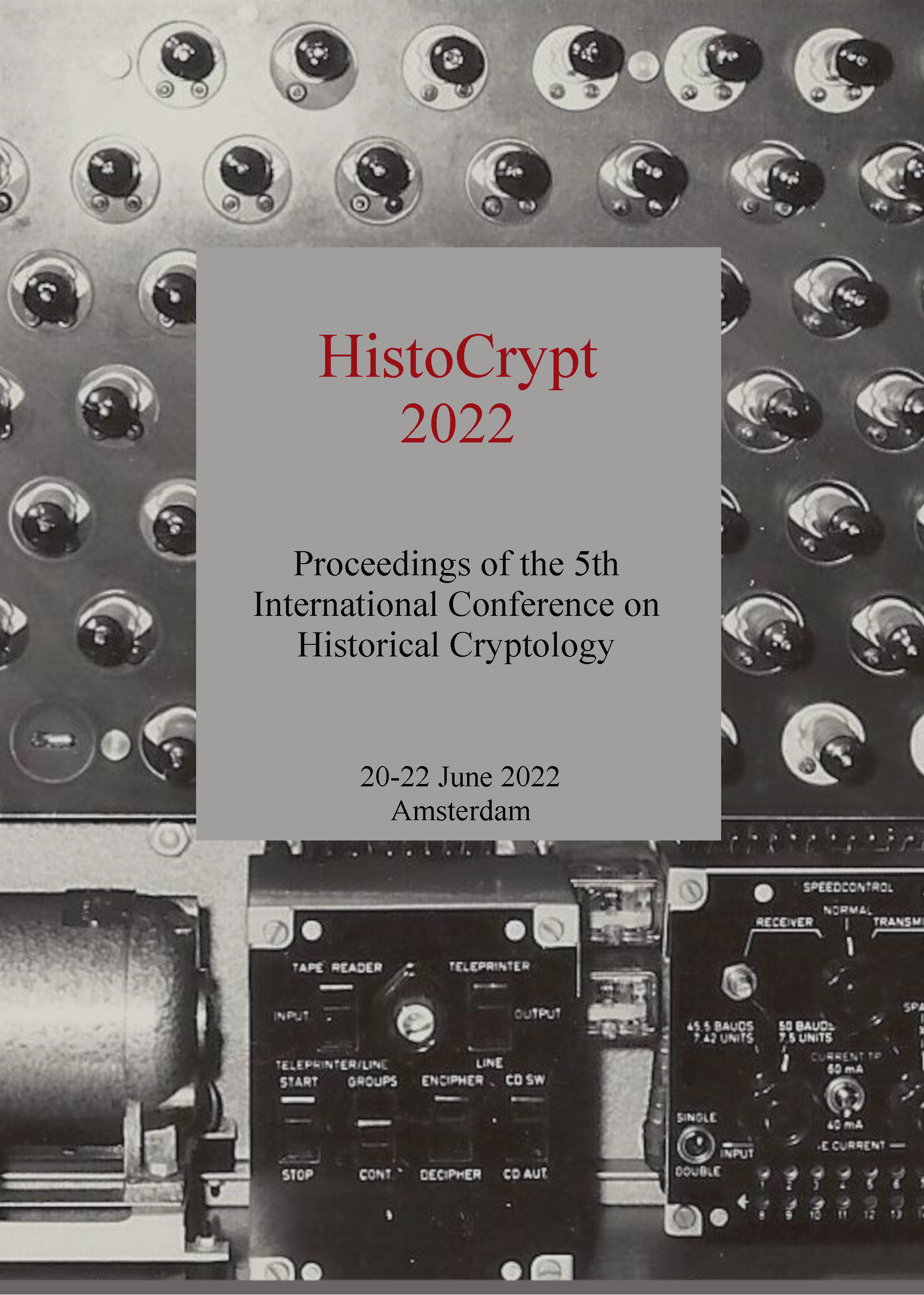 Downloads
License
Copyright (c) 2022 Samu Potka, Mikko Kiviharju
This work is licensed under a Creative Commons Attribution 4.0 International License.