A WW2 device for breaking the M-209 encryption machine
Keywords:
M-209, Reinold Weber, Weber machine, cryptanalysis, WW2
Abstract
According to an eyewitness report by German engineer Reinold Weber published in 2004, a German cryptanalysis unit broke the U.S. cipher machine M-209 in the Second World War. For this purpose, the specialists involved built an electromechanical machine ("Weber machine"), which included binary logic and bore some resemblance with the Turing Bombe. In previously unpublished documents contained in the TICOM reports, information can be found about a cryptanalysis device that is probably identical with the Weber machine. Based on the said sources, this paper describes what is known about this deciphering technology.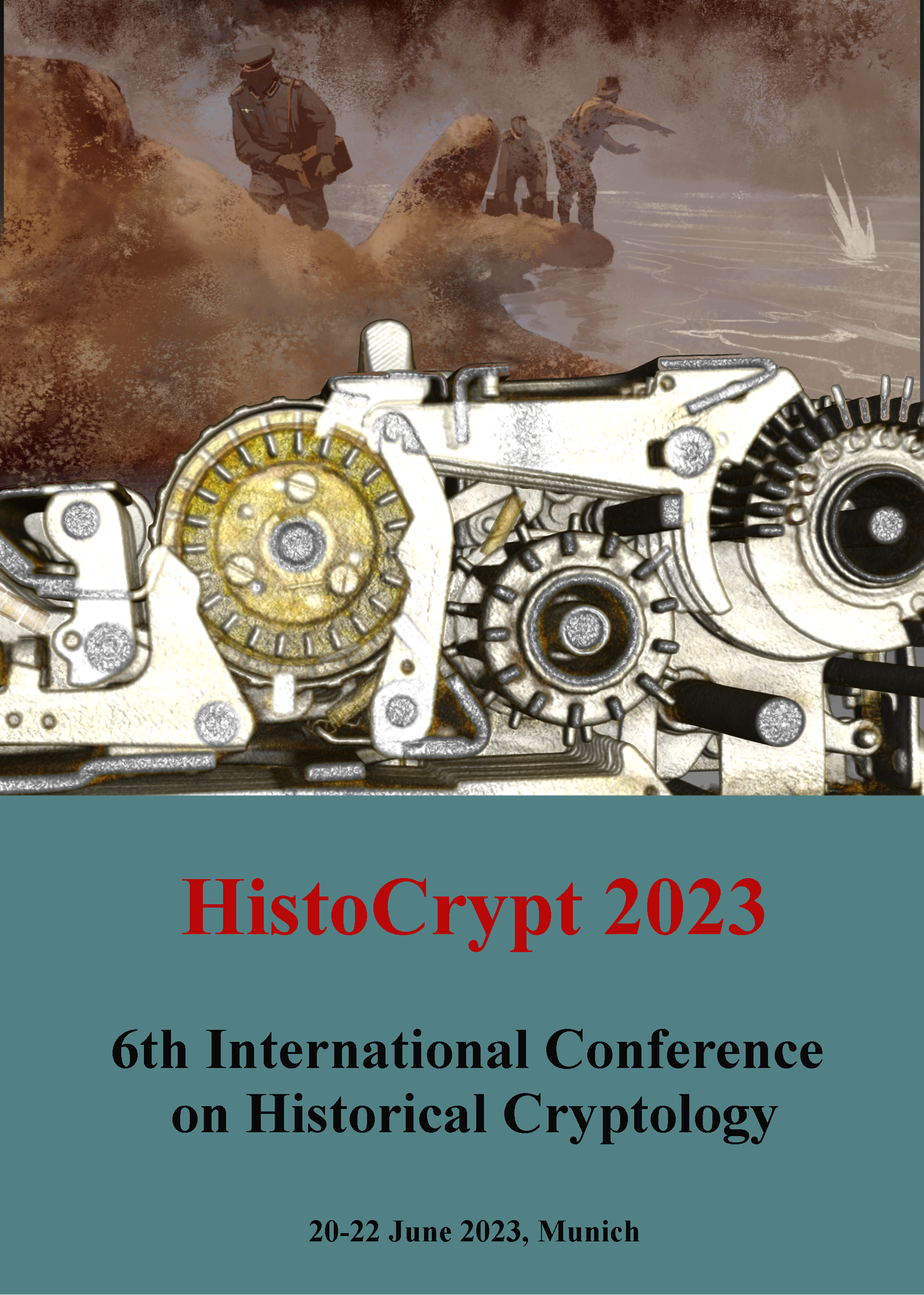 Downloads
License
Copyright (c) 2023 Magnus Ekhall, Klaus Schmeh
This work is licensed under a Creative Commons Attribution 4.0 International License.