Armand de Bourbon's Poly-Homophonic Cipher – 1649
Keywords:
homophonic cipher, French ciphers, Fronde, Armand de Bourbon, polyphonic ciphers
Abstract
We deciphered two letters from 26 and 27 March 1649, from Armand de Bourbon, Prince de Conti, a leader of the Fronde. Probably addressed to the marquis Louis II de La Trémoille-Noirmoutier, they discuss recent developments in the Parliament of Paris and in French provinces. The cipher is polyhomophonic, a combination of a homophonic cipher, where each plaintext letter may be represented by several cipher symbols, and a polyphonic cipher, where a cipher symbol may represent several plaintext letters. To the best of our knowledge, this is the only documented example of such a cipher.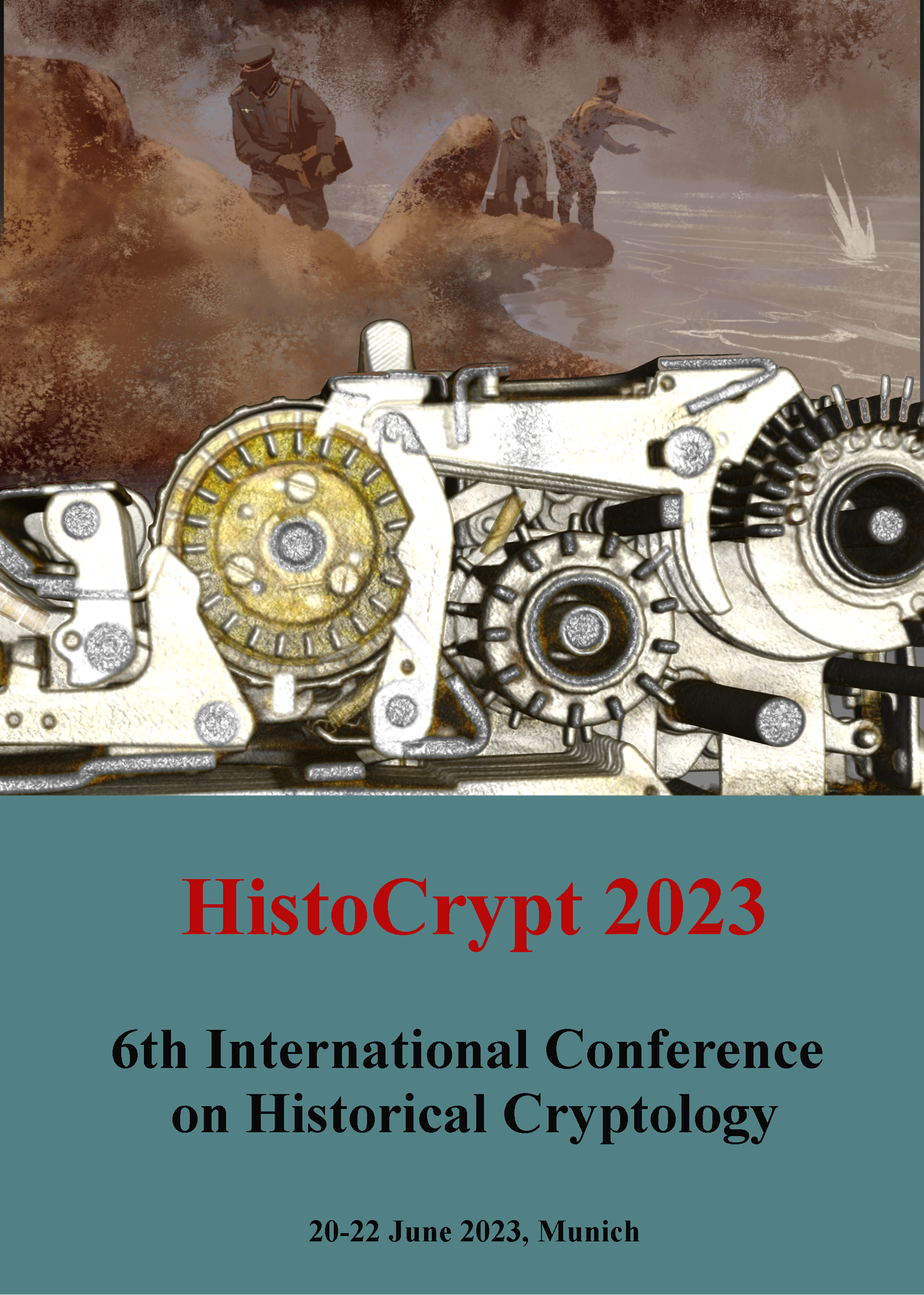 Downloads
License
Copyright (c) 2023 George Lasry
This work is licensed under a Creative Commons Attribution 4.0 International License.