On the Combination of Cryptography and Steganography in 17th Century Germany
Keywords:
Cryptography, Steganography, History of Cryptology, Seventeenth Century, Secret Alphabets, Musical ciphers, Semagrams, Null Ciphers
Abstract
Assessing and averting possible interception lies at the heart of cryptology. In handbooks printed in 17th century Germany, the authors suggested combining steganography and cryptography to increase information security. This article discusses several techniques for concealing ciphers and demonstrates that the authors of instructional literature had to consider complex interplaying factors when it came to combining cryptography and steganography. Overall, these examples show that the cryptological literature of the 17th century mirrors an increased discussion about the visibility of ciphers.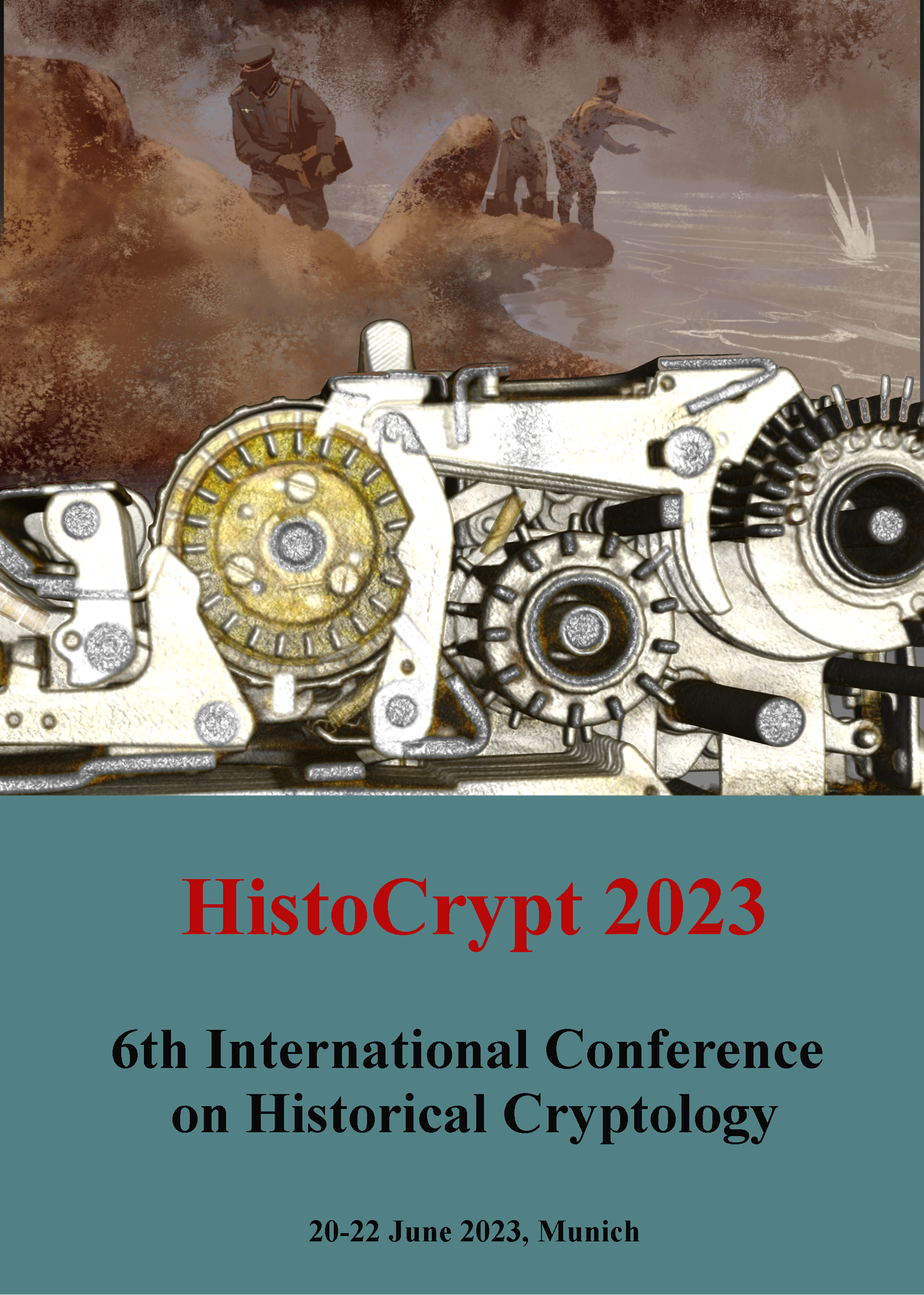 Downloads
License
Copyright (c) 2023 Eveline Szarka
This work is licensed under a Creative Commons Attribution 4.0 International License.