How Analytics is Changing Ice Hockey
Abstract
While ice hockey is often considered to lag behind the other major sports in advanced analytics, the relatively straightforward metric Corsi has now been used for more than a decade. In this paper, we investigate how the introduction of Corsi and later xG has affected ice hockey. As seen from an extensive quantitative study, two different eras can be identified; the Corsi era, where the number of shots is the most important criterion, and the xG era where shot quality is prioritized. Looking at how the teams later performed in the playoffs, the analysis show that until approximately five years ago, regular season Corsi was the best indicator, but now it is instead xG. In the study, we specifically identify and reason about differences and similarities between NHL and SHL.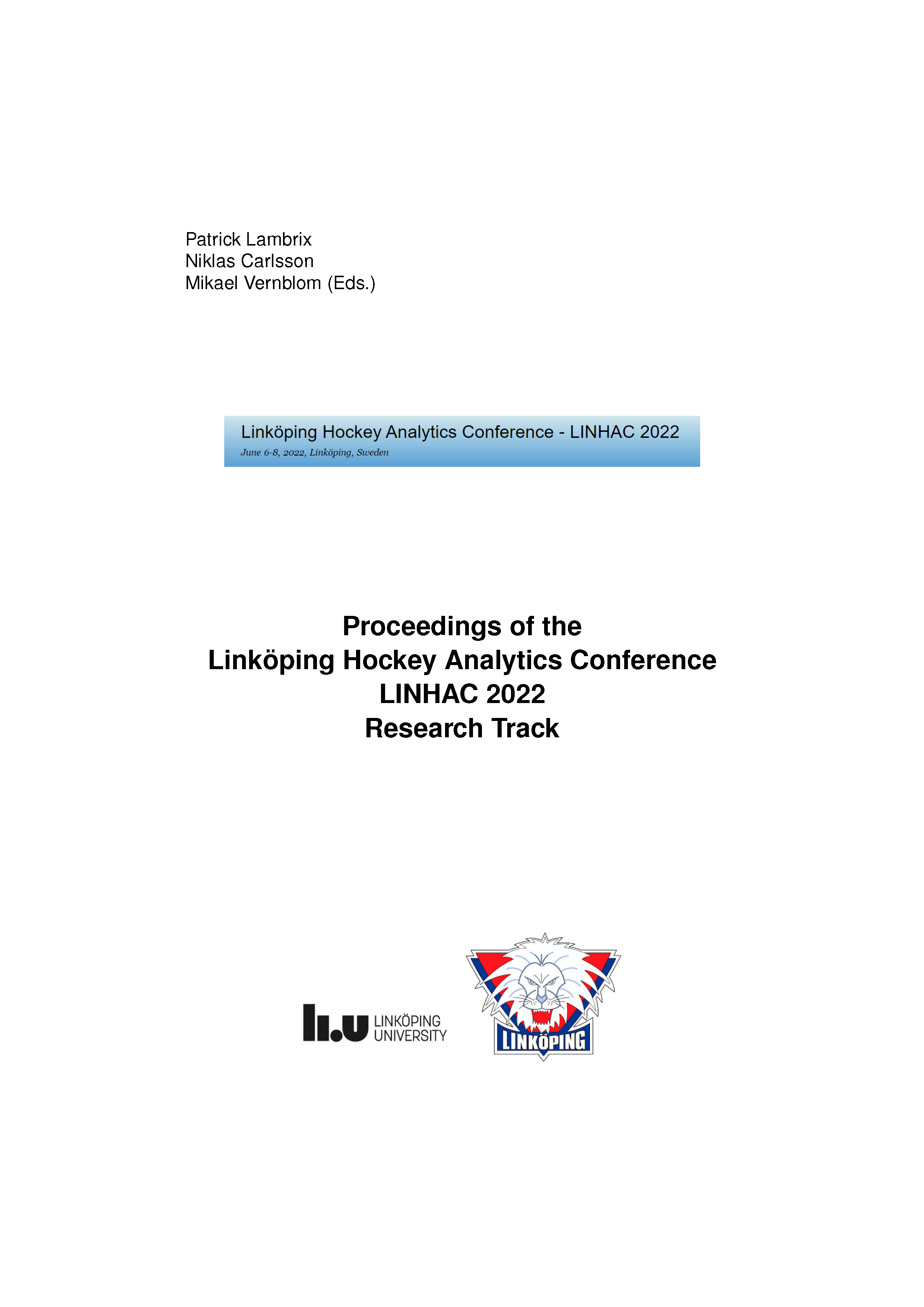 Downloads
License
Copyright (c) 2022 Ulf Johansson, Erik Wilderoth, Arsalan Sattari
This work is licensed under a Creative Commons Attribution 4.0 International License.