Where not to lose the puck
Keywords:
Ice Hockey, Dumps, Controlled Entry, Controlled Exit
Abstract
In a fast-paced free-flow game as Ice Hockey the decision making of the players is crucial for the success of the team. A game in the Swedish Hockey League (SHL) has on average 244 possession changes where both teams play at full strength. Previous studies have shown that the most effective way to create scoring chances is by exiting and entering zones with the puck under control. On the contrary, this paper studies the question of risk and reward of different plays. Based on an extensive data-driven investigation of three full SHL seasons, the conclusion is that the best way not to concede goals is also by doing the transition plays with control. Specifically, a failed dump-out is 57% more likely to end up in the opponents scoring a goal than a failed outlet pass.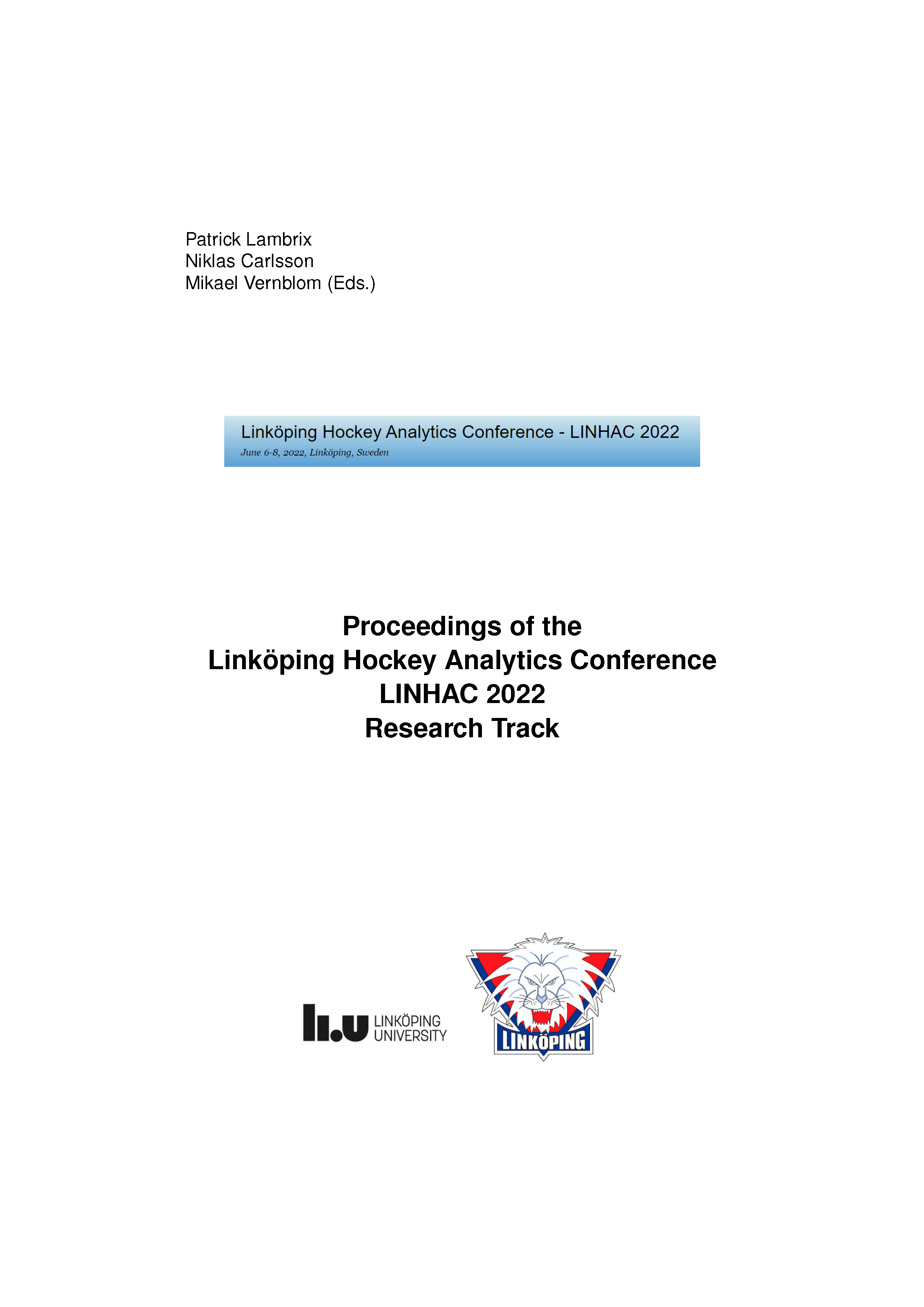 Downloads
License
Copyright (c) 2022 Erik Wilderoth, Ulf Johansson, Arsalan Sattari
This work is licensed under a Creative Commons Attribution 4.0 International License.