Object-Oriented Models of Parallel Manipulators
Keywords:
Object-oriented modelling, Simulation, Parallel manipulators, Modelica, DAE systems, Closed chains
Abstract
In this paper, the development of Digital Twins of parallel manipulator is described, based on components of the Modelica standard library only. At first, the dynamic model of a Delta robot is illustrated and validated with respect to experimental data. Then, the model of a Stewart platform is discussed. Thanks to the symbolic manipulation capabilities of the OpenModelica compiler, the model is then used to automatically generate the inverse dynamics, which is in general is a quite difficult task to be performed manually.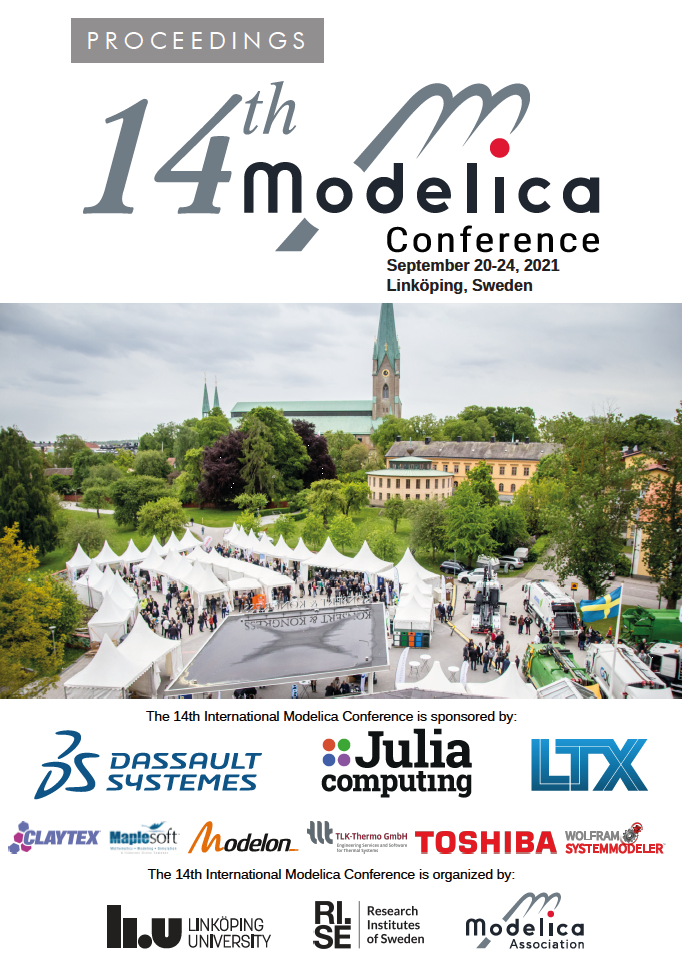 Downloads