Exploring Early-Stage Implementation of Digitally Enabled Remote Care: Case Studies from Norway and China
Keywords:
Remote care, Digital technology, Case study, Early-stage implementation
Abstract
The onset of COVID-19 has the accelerated adoption and diffusion of remote care services to address the challenges of postoperative follow-up and support patients receiving care at home. Despite the great importance of this emerging technological solution, the field is still in its infancy. This paper presents findings based on feedback from an early-stage implementation of digitally enabled remote care in Norway and China, respectively. The same solution has been implemented in the two countries with a particular focus on patients with chronic conditions and postoperative rehabilitation.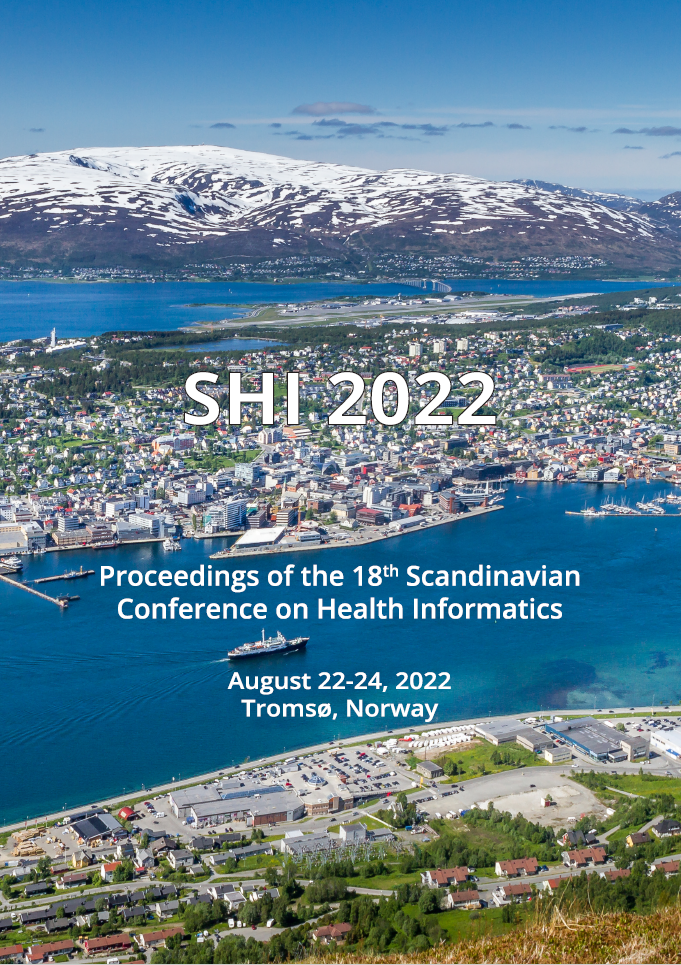 Downloads
License
Copyright (c) 2022 Hong Li, Torbjørg Meum, Miria Grisot
This work is licensed under a Creative Commons Attribution 4.0 International License.