Assessing the use of telemedicine among people with diabetes: A Danish translation and cross-cultural adaptation of the Telemedicine Usability Questionnaire
Keywords:
telemedicine, questionnaire, adaptation, forward-backward translation, reliability
Abstract
The aim was to translate and cross-culturally adapt the original Telehealth Usability Questionnaire (TUQ) into Danish and pre-test the translation on a sample of Danish patients with diabetes who received telemedicine. Participants with diabetes (n = 34) completed the Danish TUQ and participated in semi-structured interviews. The overall internal consistency was 0.857. The internal consistency for the five sub-groups ranged from 0.241 (sub-group four) to 0.857 (sub-group five). The study demonstrates an overall accepted statistical internal consistency compared with the original TUQ, which makes it a reliable tool to assess patients' perceptions after using a telemedicine service.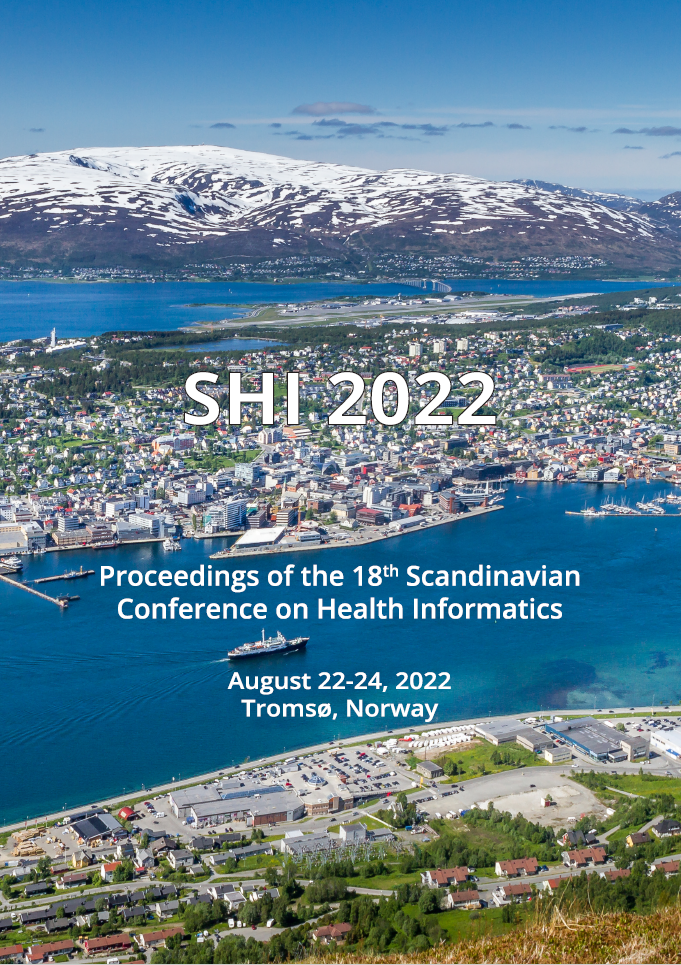 Downloads
License
Copyright (c) 2022 Clara Bender, Marie Germund Nielsen, Ole Hejlesen, Stine Hangaard
This work is licensed under a Creative Commons Attribution 4.0 International License.