Expectations of users and non-users of wearable sensors and mobile health applications
Keywords:
mHealth, eHealth, self-management, chronic disease, persuasive design
Abstract
Patient self-management is vital to improved health outcomes for patients with chronic diseases. The objective of this study was to understand the role of wearable sensors in patients' self-management. A survey encompassing factors related to motivation in mHealth was conducted. Ease of use and sensory accuracy was found most important when choosing a wearable. Manual registration of most health-related information is unpopular, although some exceptions exist. Respondents valued sensor accuracy and easiness in manual registration and usage of mHealth systems. Further research is needed to pinpoint what ease of use exactly is, and how ease of use can be improved.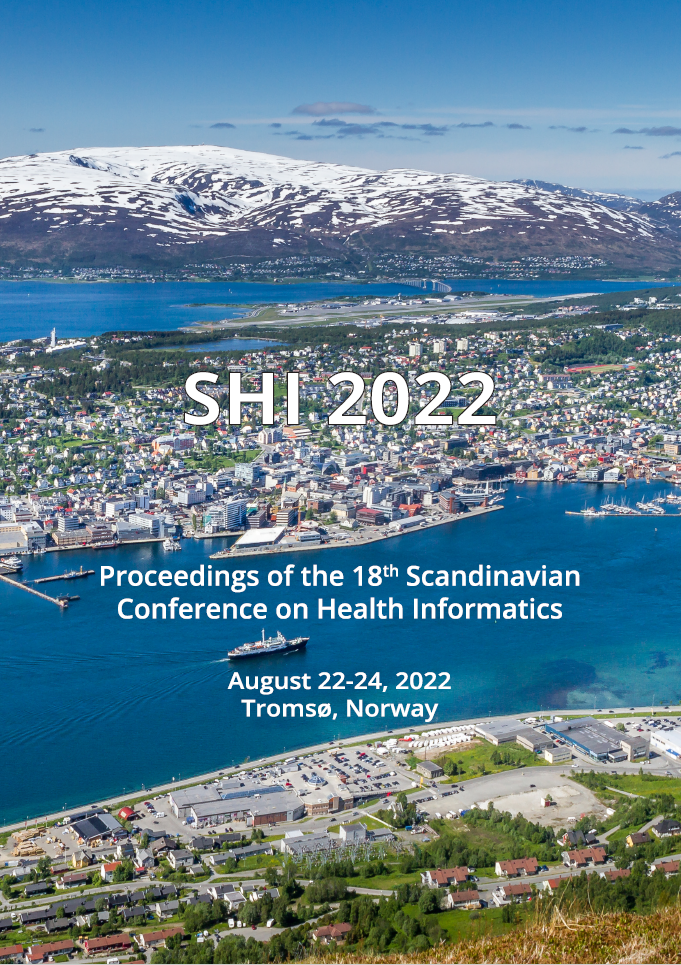 Downloads
License
Copyright (c) 2022 Andre Henriksen, Gerit Pfuhl, Ashenafi Zebene Woldaregay, David-Zacharie Issom, Eirik Årsand, Keiichi Sato, Gunnar Hartvigsen
This work is licensed under a Creative Commons Attribution 4.0 International License.