The Perceived Usefulness of a Contactless Sleep Monitor for Adults with Type 1 Diabetes: A Qualitative Study
Keywords:
Type 1 diabetes, Nocturnal Hypoglycemia, Contactless Monitor, Perceived Usefulness, Qualitative Interview
Abstract
When evaluating the potential of an alternative method to detects physiological changes that occur during hypoglycemia it is important to be aware of the perceived usefulness among potential users [17]. The aim of this study was to explore the perceived usefulness of a contactless monitor for detection of hypoglycemia among people with type 1-diabetes (T1D). Semi-structured interviews (n =8) were conducted after people with T1D used the contactless monitor at home. The interviews were analyzed using a thematic approach. Five overall themes were identified. Overall, the participants reported that the contactless monitor was an acceptable method to detect nocturnal hypoglycemia.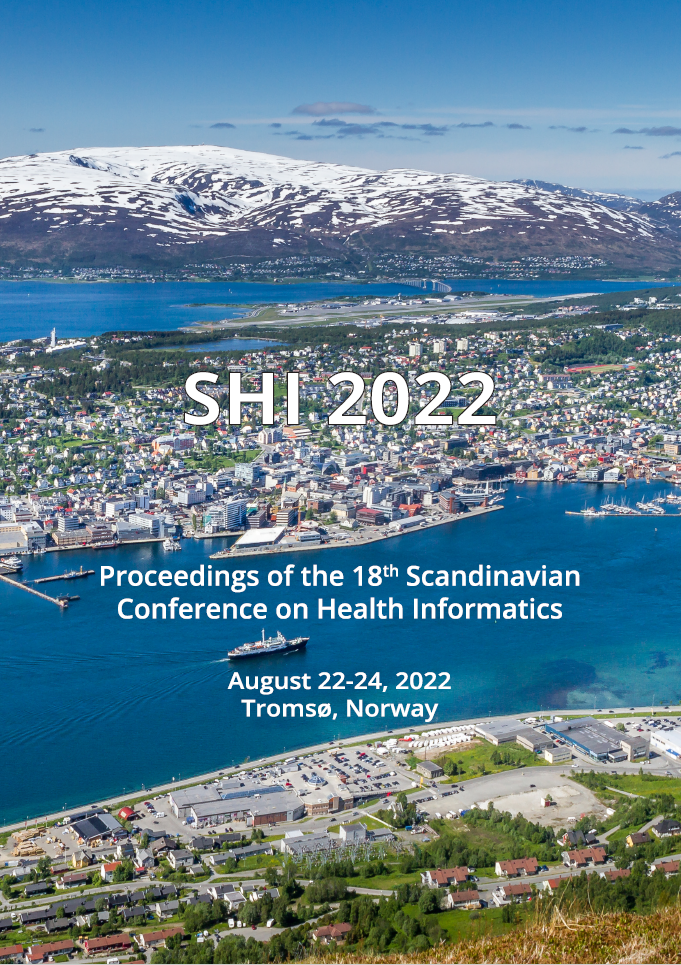 Downloads
License
Copyright (c) 2022 Julie Egmose, Katrine Holmstrup Sørensen, Tanja Fredensborg Holm, Ole Hejlesen, Morten Hasselstrøm Jensen, Stine Hangaard
This work is licensed under a Creative Commons Attribution 4.0 International License.