Towards a New Model for Chronic Disease Consultations
Keywords:
Health information system, Patient-generated health data, Chronic disease, Diabetes, Consultation
Abstract
Medical consultations for chronic diseases form an arena to provide information from health personnel to patients. This information is necessary for patients to understand how to deal with the possible lifelong symptoms and needed self-management activities. The amount of patient-generated health data is increasing. Today's patients gather an increasing amount of personalised health-related information. Meanwhile, the health personnel get more patients to care for and fewer resources. This paper summarises information and communication technologies possibilities for improved diabetes consultations. It aims to inform how the medical consultation for chronic diseases needs to change drastically to meet today and future's challenges.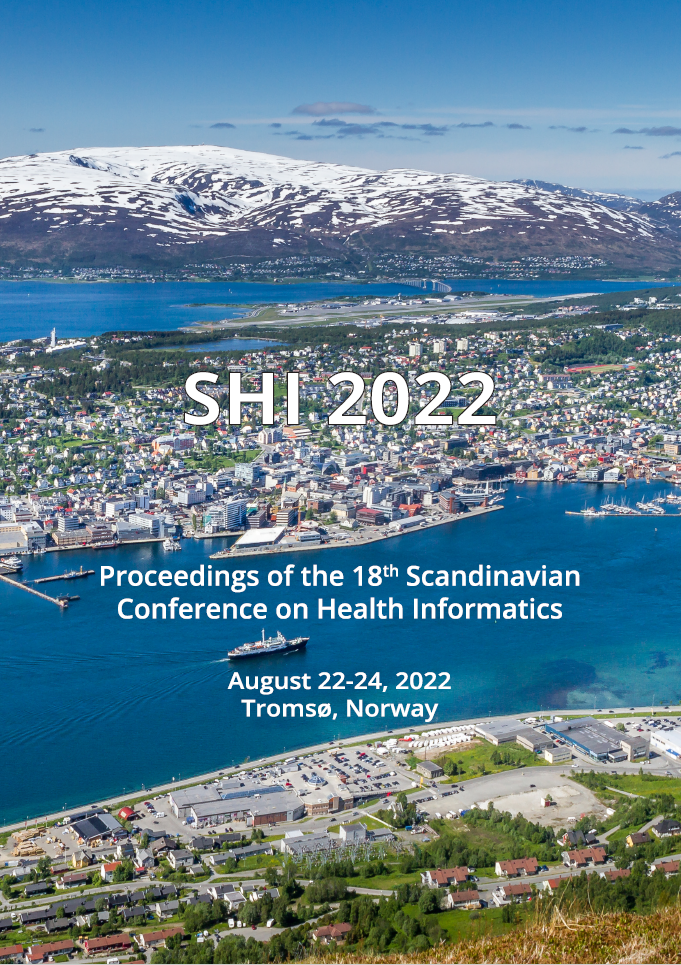 Downloads
License
Copyright (c) 2022 Pietro Randine, John Graham Cooper, Gunnar Hartvigsen, Eirik Årsand
This work is licensed under a Creative Commons Attribution 4.0 International License.