A scoping review of diabetes telemedicine research in Norway
Keywords:
Diabetes, Telemedicine, Remote consultation, Videoconferencing, Remote sensing technology
Abstract
The recent pandemic highlighted telemedicine's potential for continuity of remote diabetes patients' care. The study objective was to identify diabetes telemedicine services, benefits, and challenges in Norway. We searched for publications on the topic in PubMed, ScienceDirect, CINAHL, and Nora. Most of the included studies (7/15) focused on telemedicine for type 2 diabetes. Telemedicine benefits include improved self-management and cost and time effectiveness. Challenges include organizational and technical issues. To optimize the health system, telemedicine can be used for highly engaged diabetes patients. Creating clear and practical national and organizational telemedicine guidelines for diabetes management could solve the identified challenges.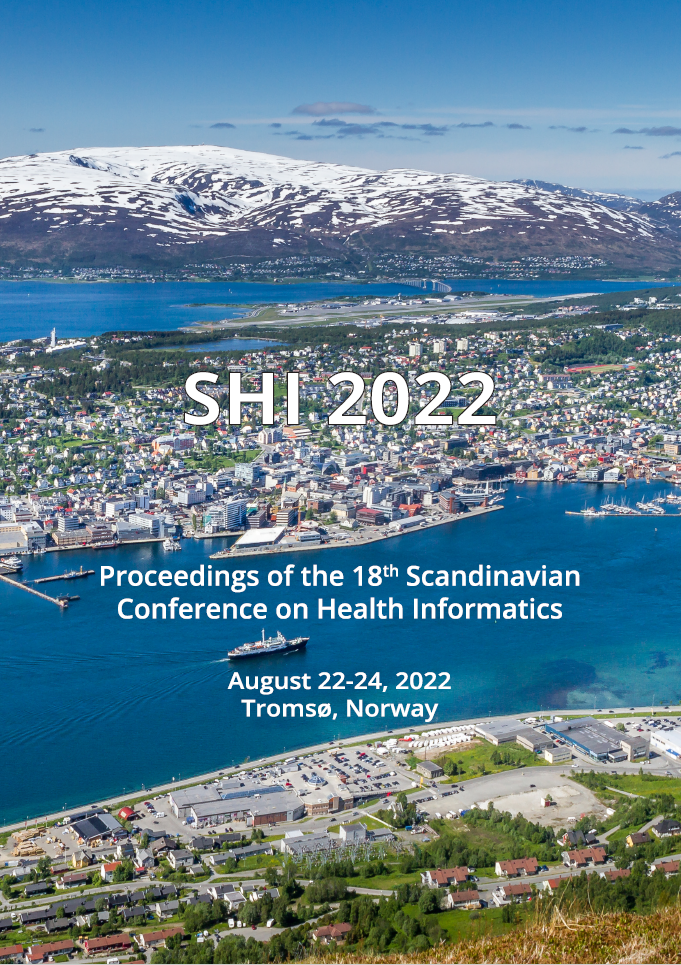 Downloads
License
Copyright (c) 2022 Dillys Larbi, Henriette Lauvhaug Nybakke, Karianne Lind, Eirin Rødseth, Elia Gabarron
This work is licensed under a Creative Commons Attribution 4.0 International License.