[Industrial paper] Digital Twin Applications Using a Cloud Native Modelica Platform
Keywords:
Digital twin, State estimation, Cloud native Modelica platform, MQTT, Node-RED, REST-API
Abstract
This paper showcases how Modelica technology can be leveraged for real-time applications using a cloud native simulation platform, Modelon Impact™. The platform allows for real-time, two-way communication of data, from the IoT connected plant to a physical model and, from the physical model to a dashboard for plant monitoring and control. The communication relies on open standards and REST-API, which makes it possible to implement digital twins for various applications, such as plant monitoring, predictive maintenance, fault isolation or controls. The paper describes a state estimation workflow where data is transmitted back and forth to the simulation platform via Message Queuing Telemetry Transport (MQTT) and where Node-Red is used for the end-user interface.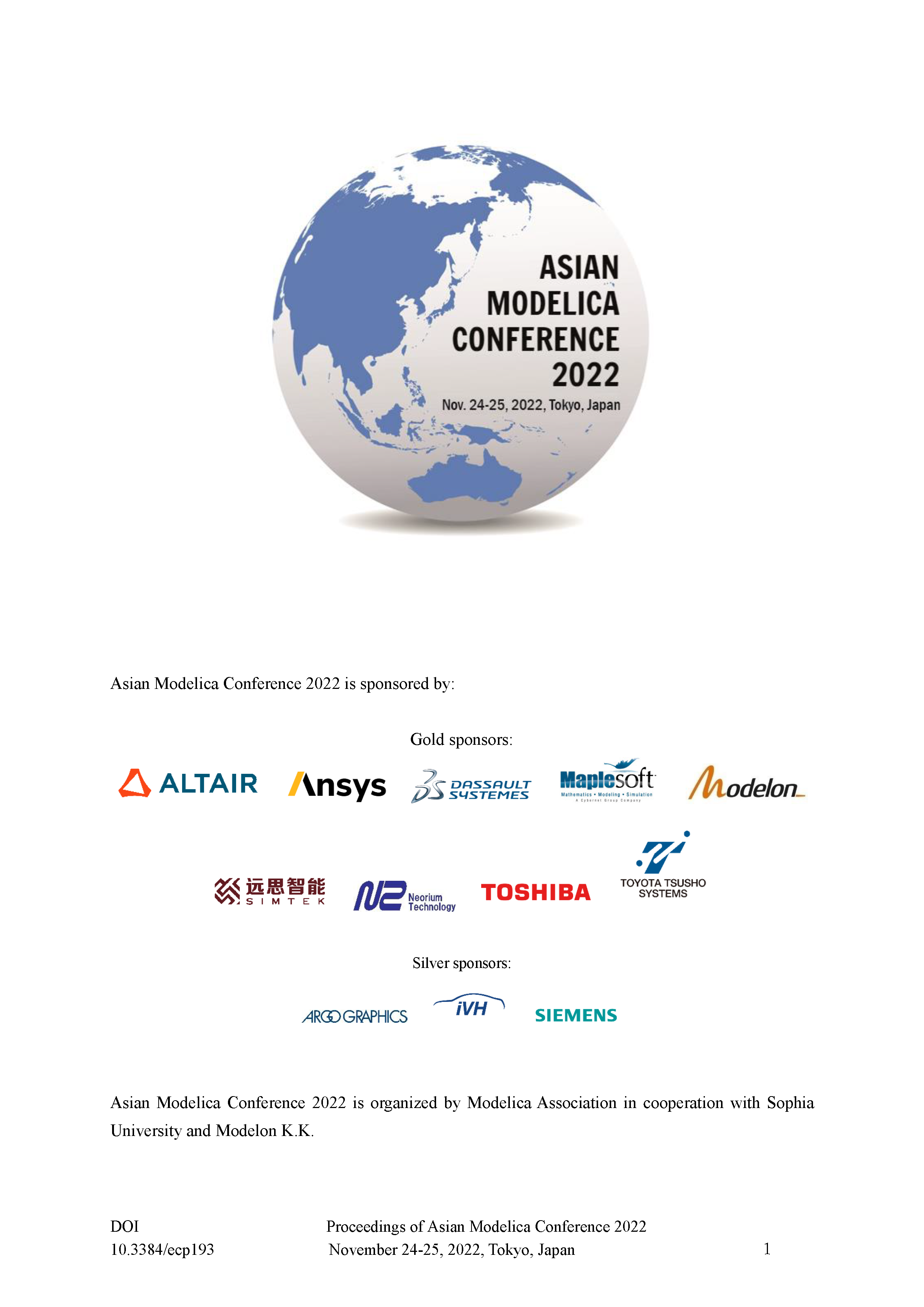 Downloads
Section
Oral session B: Thermal and power system (2)
License
Copyright (c) 2022 Abhilash Kumar, Arunkumar Narasimhan, Tharrini Rajendran, Stéphane Velut
This work is licensed under a Creative Commons Attribution 4.0 International License.