Resource Simulator – a Tool for Scenario Studies on Limited Resources
Keywords:
resources, simulation, predictions
Abstract
In this paper, global resources have been gathered from different sources. From these resources scenarios have been made to get an overview of what resources will last at the present annual usage, as well as if we assume all individual would utilize the same amount or the difference between regions and populations. The most critical metal is according to this Zn, while also Cu, U, Co and Mn are relatively limited with reserves lasting in the range of 100 years. Some elements like P is not limited as such, but there is always a trade-off between total amount and at what concentration the extraction is made. For biomass and food we have enough resources if used efficiently. Wind, sun and hydropower are in reality unlimited resources for electricity production. We also have huge amounts of biomass. A question is what biomass should be used for. First it can be as a building material, then for chemical production and paper/packaging and last as energy source seems reasonable.
References
Chaudhary Awais Salman, Eva Thorin, Konstantinos Kyprianidis, and Anders Avelin. Future directions for CHP plants using biomass and waste – adding production of vehicle fuel and other chemicals SUPEHR19 SUstainable PolyEnergy generation and HaRvesting Volume 1, Savona, Italy, Edited by Sorce, A.; Tucker, D.; Sayma, A.; E3S Web of Conferences, Volume 113, id.01006. Pub Date: September 2019. DOI: 10.1051/e3sconf/201911301006. Bibcode: 2019E3SWC.11301006A
Veneri Ottorino (editor). Technologies and Applications for Smart Charging of Electric and Plug-in Hybrid Vehicles; ISBN 978-3-319-43651-7, by, Springer Verlag, 2017.
E. Dahlquist (editor). Biomass as Energy source: Resources, Systems and Applications. sustainable energy book series, ISSN 2164-0645; 3. P 278. 2013. ISBN 978-0-415-62087-1.
E. Dahlquist and S. Hellstrand. Natural resources available today and in the future: How to perform change management for achieving a sustainable world (pp. 1-304). Springer International Publishing, 2017. https://doi.org/10.1007/978-3-319-54263-8
E. Dahlquist. Nonorganic and fossil resources: Known and estimated resources. In Natural Resources Available Today and in the Future: How to Perform Change Management for Achieving a Sustainable World, pp. 181-205. Springer International Publishing, 2017. https://doi.org/10.1007/978-3-319-54263-8_6
Erik Dahlquist, Javier Campillo, Iana Vassileva, and Lukas Lundström. - Energy efficiency improvements by renovation actions : in Lagersberg and Råbergstorp, Stoke on Trent and Allingsås, 2015. ISBN: 978-91-7485-243-1
Erik Dahlquist, Iana Vassileva, Eva Thorin, and Fredrik Wallin. How to save energy to reach a balance between production and consumption of heat, electricity and fuels for vehicles. Journal Energy (ISSN 0360-5442) 46 (1): 16-20. 2012.
Global number of cows, https://www.statista.com/statistics/263979/global-cattle-
population-since-1990/
IPCC Report on Global Climate 2019. https://www.ipcc.ch/site/assets/uploads/2019/11/SRCCL-Full-Report-Compiled-191128.pdf
IRENA. BIOENERGY FROM BOREAL FORESTS Swedish approach to sustainable wood use. https://www.irena.org/-/media/Files/IRENA/Agency/Publication/2019/Mar/IRENA_Swedish_forest_bioenergy_2019.pdf
M. Kullman, J. Campillo, E. Dahlquist, C. Fertner, R. Giffinger, J. Grosse, and J. Haselberger. Note: The PLEEC project-planning for energy efficient cities. Journal of Settlements and Spatial Planning 5: 89-92, 2016. https://doi.org/10.19188/09JSSPSI052016.
C. Lalander, E. Ermolaev, V. Wiklicky, and B. Vinnerås. Process efficiency and ventilation requirement in black soldier fly larvae composting of substrates with high water content. Science of The Total Environment, 729:138968, 2020. https://doi.org/10.1016/j.scitotenv.2020.138968
A. Larsson, I. Gunnarsson, and F. Tengberg. The GoBiGas Project Demonstration of the production of Biomethane from Biomass via Gasification. Göteborg Energi, 2018. 10.13140/RG.2.2.27352.55043.
J. P. Lesschen, M. van den Berg, H. J. Westhoek, H. P. Witzke, and O. Oenemaa: Greenhouse gas emission profiles of European livestock sectors. Animal Feed Science and Technology Volumes 166–167, 23 June 2011, Pages 16-28.
K. MacDicken, Ö. Jonsson, L. Piña, L. Marklund, S. Maulo, V. Contessa, Y. Adikari, M. Garzuglia, E. Lindquist, G. Reams, and R. D'Annunzio. Global Forest Resources Assessment 2015 How are the world's forests changing? FOOD AND AGRICULTURE ORGANIZATION OF THE UNITED NATIONS Rome. Second edition. ISBN 978-92-5-109283-5. 2016.
Madeleiene Martinsen, Erik Dahlquist, and Jinyue Yan: Augmented Reality reducing energy uses and CO2 emissions. International Conference on Applied Energy 2020. Dec. 1 - Dec. 10, 2020, Bangkok / Virtual Paper ID: 695.
Rodriguez Caballero, Adrian ,Hallin, S , C. Påhlson, and Monica Odlare. Ammonia oxidizing bacterial community composition relates to process performance in wastewater treatment plants under low temperature conditions. Water Science and Technology (ISSN 0273-1223). 65(2): 197-204, 2012.
SCB, Sweden National Statistics https://www.statistikdatabasen.scb.se/pxweb/sv/ssd/
(February 2021)
Skogforsk. https://www.skogforsk.se/cd_20190523090341/contentassets/4b4b423402784d658204a7784723637b/det-svenska-skogsbrukets-klimatpaverkan.pdf, 2019. ISBN: 978-91-88277-08-04.
Swegreen signes agreement with ICA in Gothenburg about local production of crops.
https://www.mynewsdesk.com/se/swegreen-ab/pressreleases/swegreens-odlingstjaenst-tar-plats-paaica-focus-i-goeteborg-3026538
Elena Tomas-Aparicio Elena, Jinyue Yan, Konstantinos Kyprianidis, and Bertil Moritz. Comparison between different renewable energy solutions from a materials and CO2 perspective International Conference on Applied Energy 2020, Dec. 1 - Dec. 10, 2020, Bangkok / Virtual Paper ID: 518.
UN Worldbank database https://data.worldbank.org/indicator, 2021.
Walter Willett, Johan Rockström, Brent Loken, Marco Springmann, Tim Lang, Sonja Vermeulen, Tara Garnett, David Tilman, Fabrice DeClerck, Amanda Wood, Malin Jonell, Michael Clark, Line J Gordon, Jessica Fanzo, Corinna Hawkes, Rami Zurayk, Juan A Rivera, Wim De Vries, Lindiwe Majele Sibanda, Ashkan Afshin, AbhishekChaudhary, Mario Herrero, Rina Agustina, Francesco Branca, Anna Lartey, Shenggen Fan, Beatrice Crona, Elizabeth Fox, Victoria Bignet, Max Troell, Therese Lindahl, Sudhvir Singh, Sarah E Cornell, K Srinath Reddy, Sunita Narain, Sania Nishtar, Christopher J L MurrayFood in the Anthropocene: the EAT–Lancet Commission on healthy diets from sustainable food systems. www.thelancet.com. Vol 393, February 2, 2019.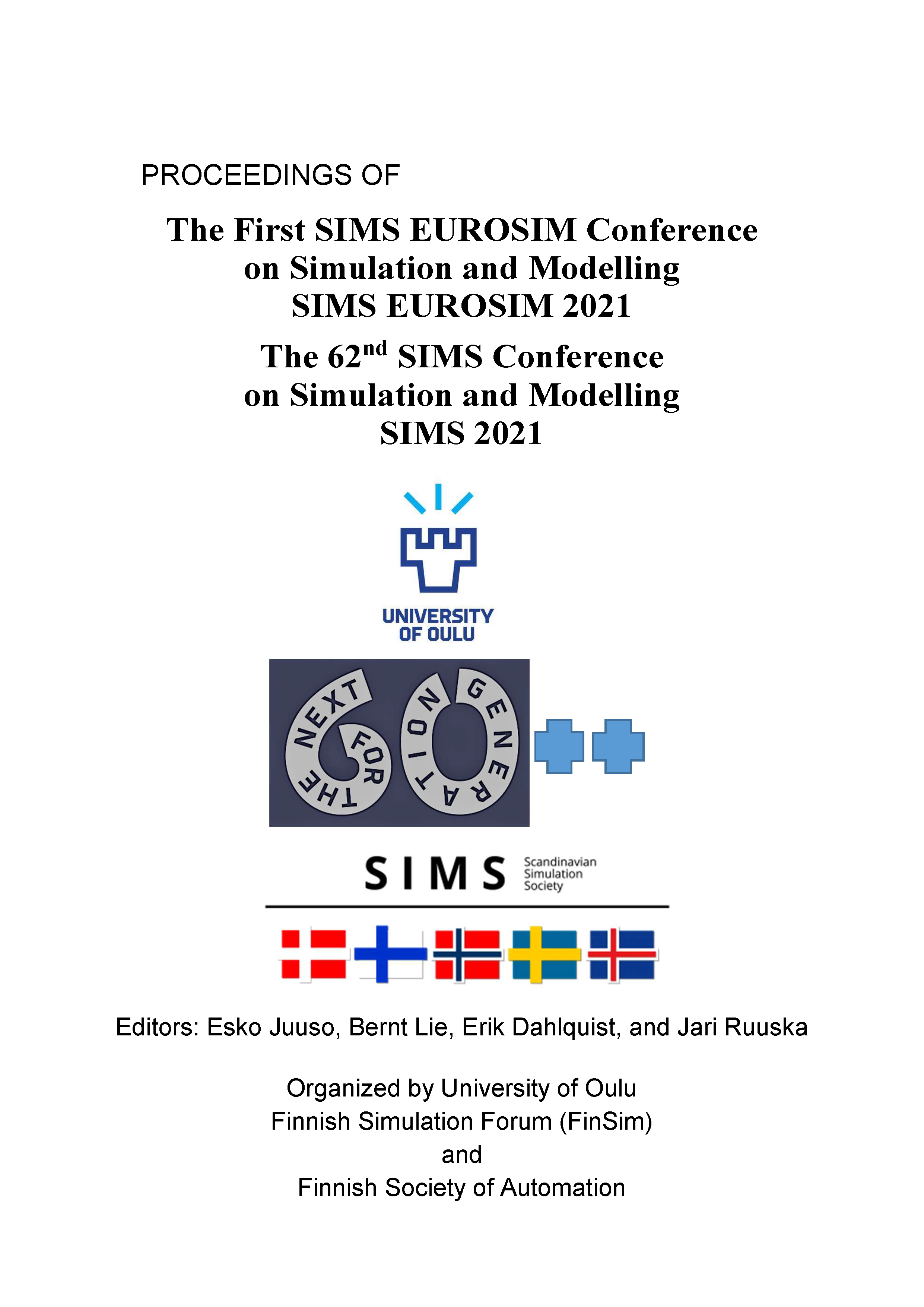 Downloads
License
Copyright (c) 2022 Erik Dahlquist
This work is licensed under a Creative Commons Attribution 4.0 International License.