Generating and authoring high-variability exercises from authentic texts
Keywords:
ILTS, ICALL, exercise generation
Abstract
Integrating adaptivity into Task-Based Language Teaching requires exercises that transmit a specific content but whose complexity is adjusted to the learner's level. Thus, exercises of varying complexity based on the same text are needed. Revising generated exercise variants is time consuming and redundant where the same underlying linguistic annotations can be used for exercise generation. We present a fully implemented approach to generate generalized exercise specifications as an interim step before turning them into concrete exercises, as well as an interface for efficient reviewing of the specifications.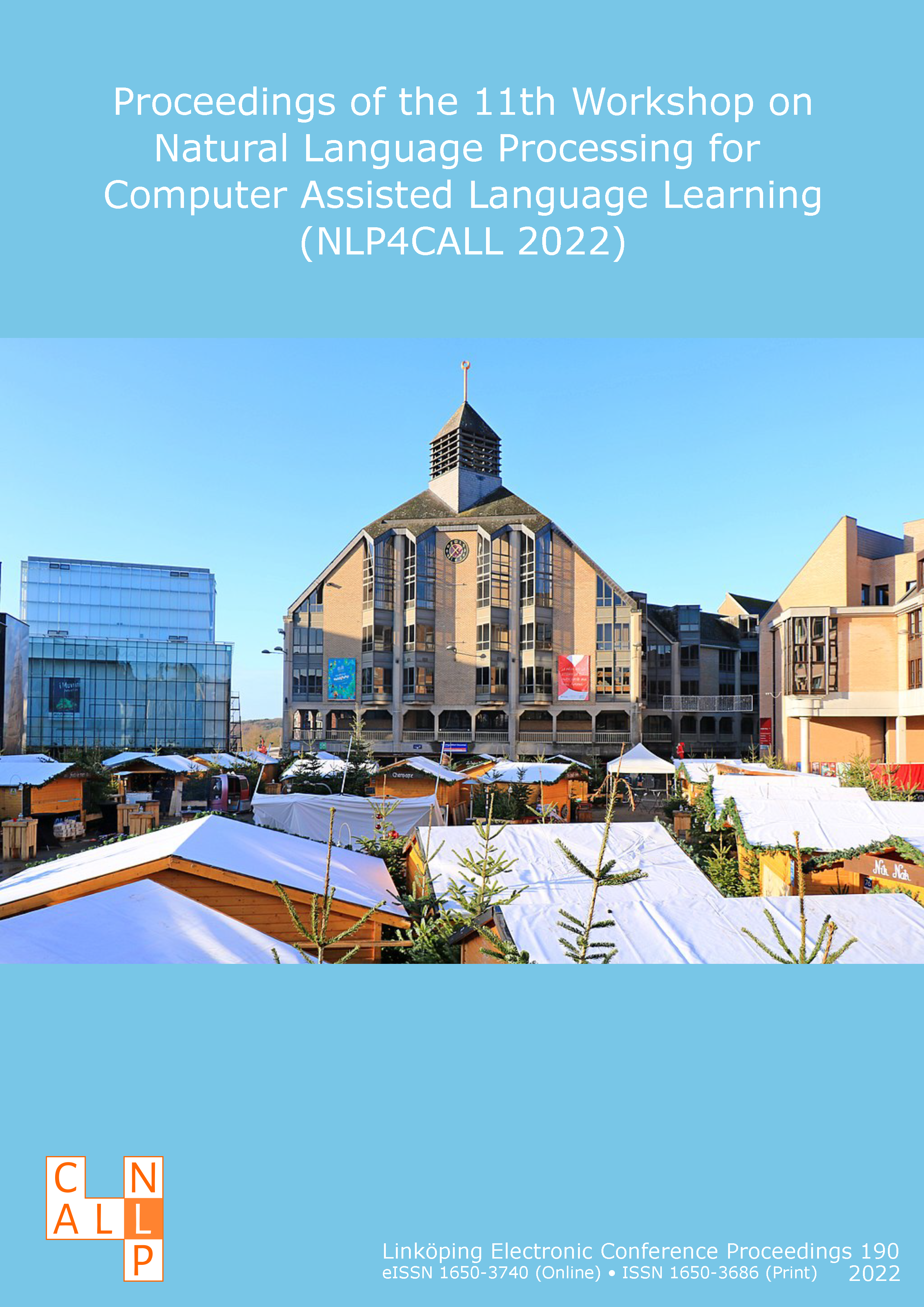 Downloads
License
Copyright (c) 2022 Tanja Heck, Detmar Meurers
This work is licensed under a Creative Commons Attribution 4.0 International License.