Sequence Tagging in EFL Email Texts as Feedback for Language Learners
Keywords:
Automatic Text Segmentation, English as a Foreign Language, Writing Support
Abstract
When predicting scores for different aspects of a learner text, automated scoring algorithms usually cannot provide information about which part of text a score is referring to. We therefore propose a method to automatically segment learner texts as a way towards providing visual feedback. We train a neural sequence tagging model and use it to segment EFL email texts into functional segments. Our algorithm reaches a token-based accuracy of 90% when trained per prompt and between 83 and 87% in a cross-prompt scenario.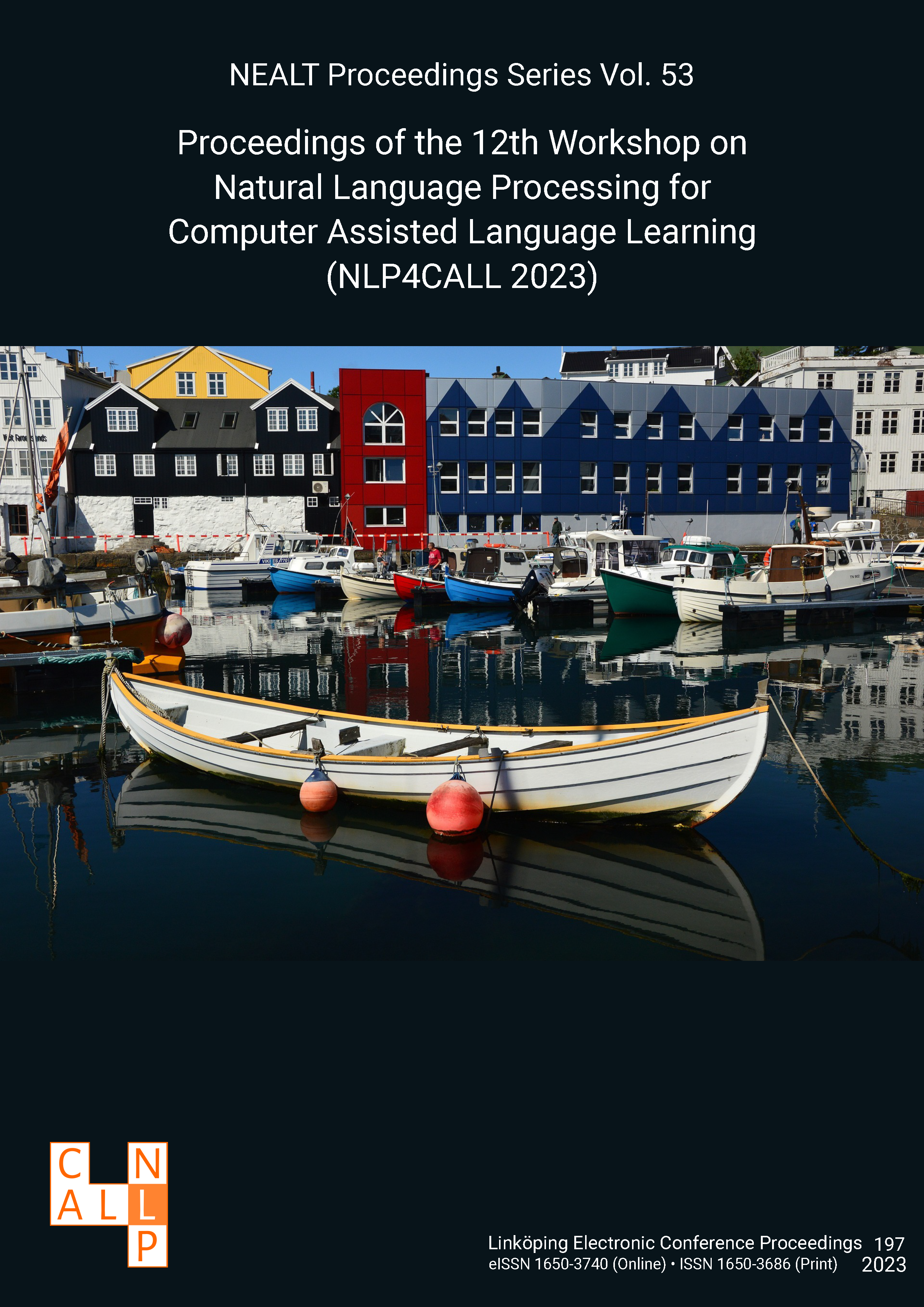 Downloads
License
Copyright (c) 2023 Yuning Ding, Ruth Trüb, Johanna Fleckenstein, Stefan Keller, Andrea Horbach
This work is licensed under a Creative Commons Attribution 4.0 International License.