Speech Technology to Support Phonics Learning for Kindergarten Children at Risk of Dyslexia
Keywords:
Risk of dyslexia, Phonics, Spelling, Reading, Danish, CALL, Speech synthesis, Speech technology
Abstract
We present the AiRO learning environment for kindergarten children at risk of developing dyslexia. The AiRO frontend, easy to use for pupils down to 5 years old, introduces each spelling task with pictural and auditive cues. AiRO responds to spelling attempts with phonetic renderings (synthetic voice). Below, we introduce the didactic and technical principles behind AiRO before presenting our first experiment with 50 kindergarten pupils. Our subjects were pre- and post-tested on reading an spelling. After four weeks of AiRObased training the experimental group significantly out-performed the control group, suggesting that a new CALLbased pedagogical approach to prevent dyslexia for some children may be within reach.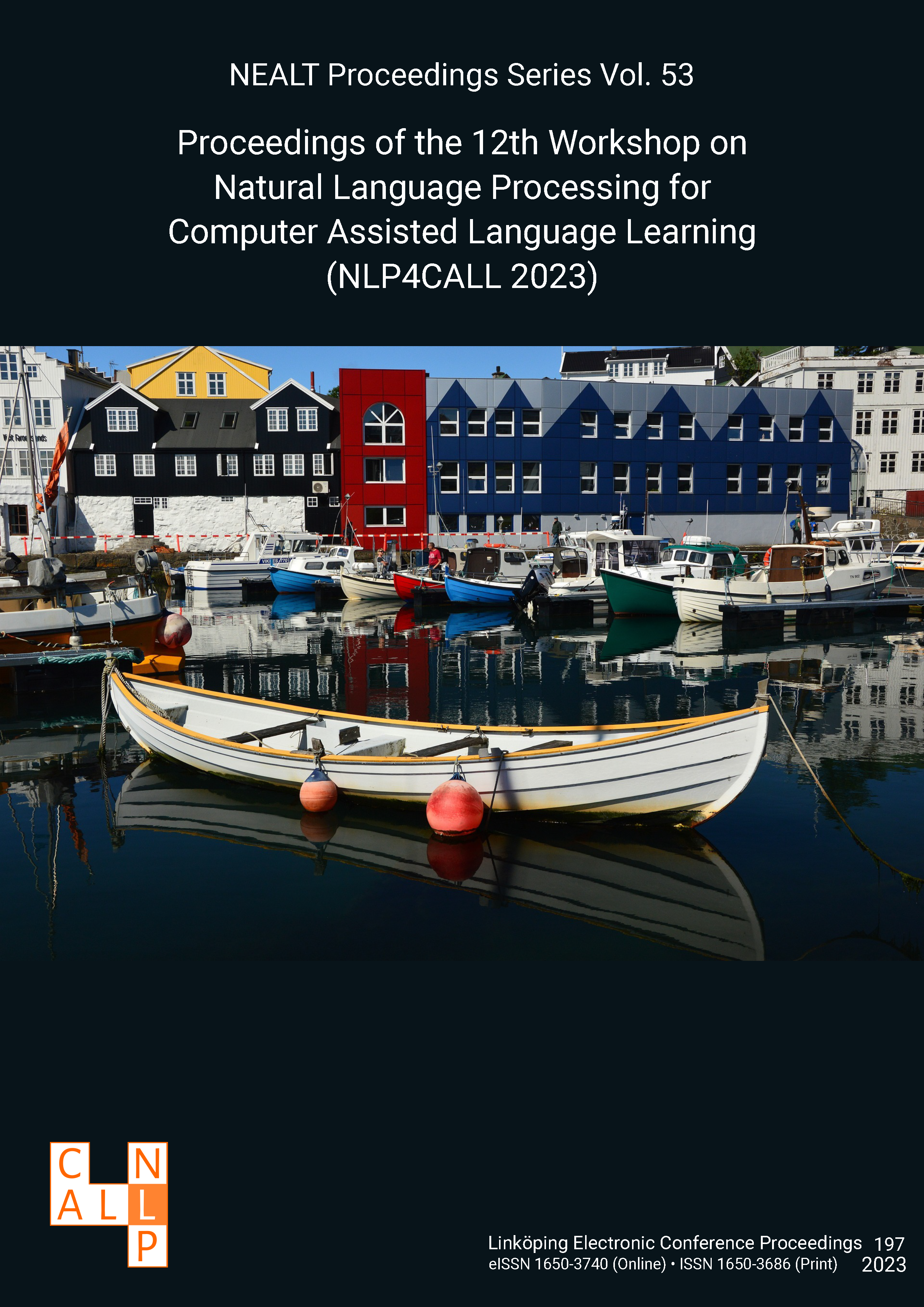 Downloads
License
Copyright (c) 2023 Stine Fuglsang Engmose, Peter Juel Henrichsen
This work is licensed under a Creative Commons Attribution 4.0 International License.