Proceedings of the SLTC 2012 workshop on NLP for CALL, Lund, 25th October, 2012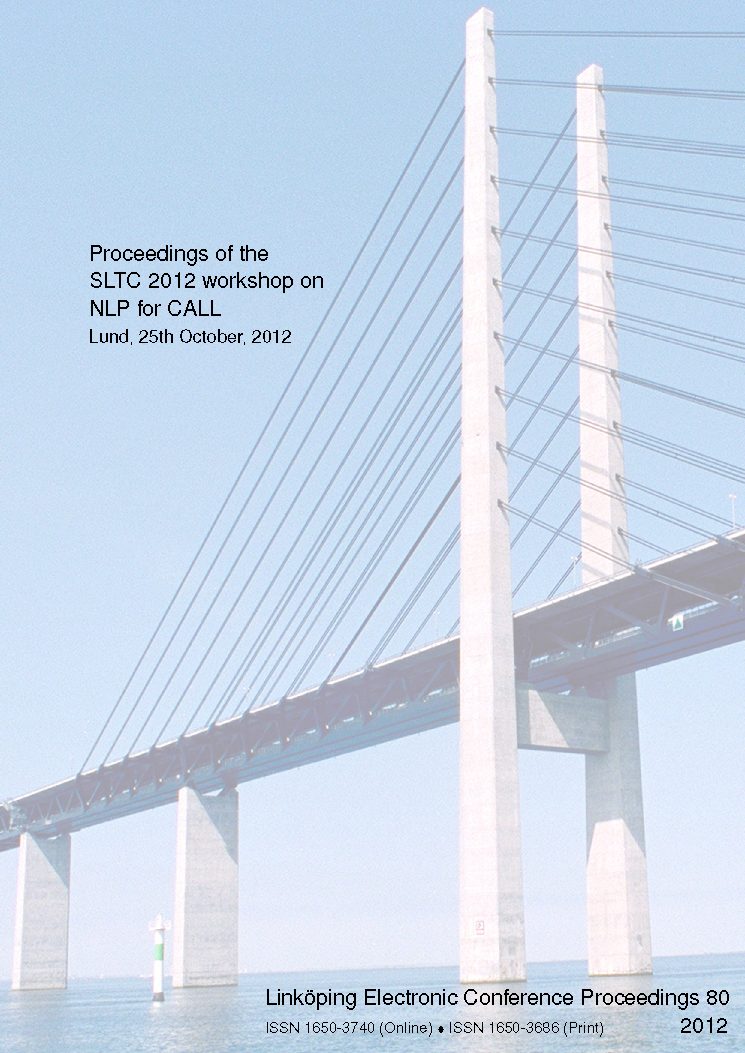 Learning and teaching languages with the assistance of a computer, i.e. computer-assisted language learning (CALL), has become widespread since the early 1980s. Traditional CALL applications provide limited exercise types, along with limited ability to providefeed-back, because the exercises are static, i.e. pre-programmed, and the answers have to be pre-stored.
To try to overcome this disadvantage, some researchers have started to use techniques from the field of Natural Language Processing (NLP) in CALL systems, i.e. supplying CALL applications with some kind of intelligence. As a result, the interdisciplinary field of Intelligent CALL (ICALL) – combining NLP and CALL – has emerged over the past 20 years or so. The workshop on NLP for CALL arranged in conjunction with the 4th Swedish Language Technology Conference in Lund on 25th October, 2012, is a reflection of this development.
Editors: Lars Borin and Elena Volodina
Series: Linköping Electronic Conference Proceedings 80
ISSN: 1650-3686 (print), 1650-3740 (online)
The individual papers can be accessed at:
https://ep.liu.se/en/conference-issue.aspx?series=ecp&issue=80
Full Issue