Selected Papers from the CLARIN Annual Conference 2020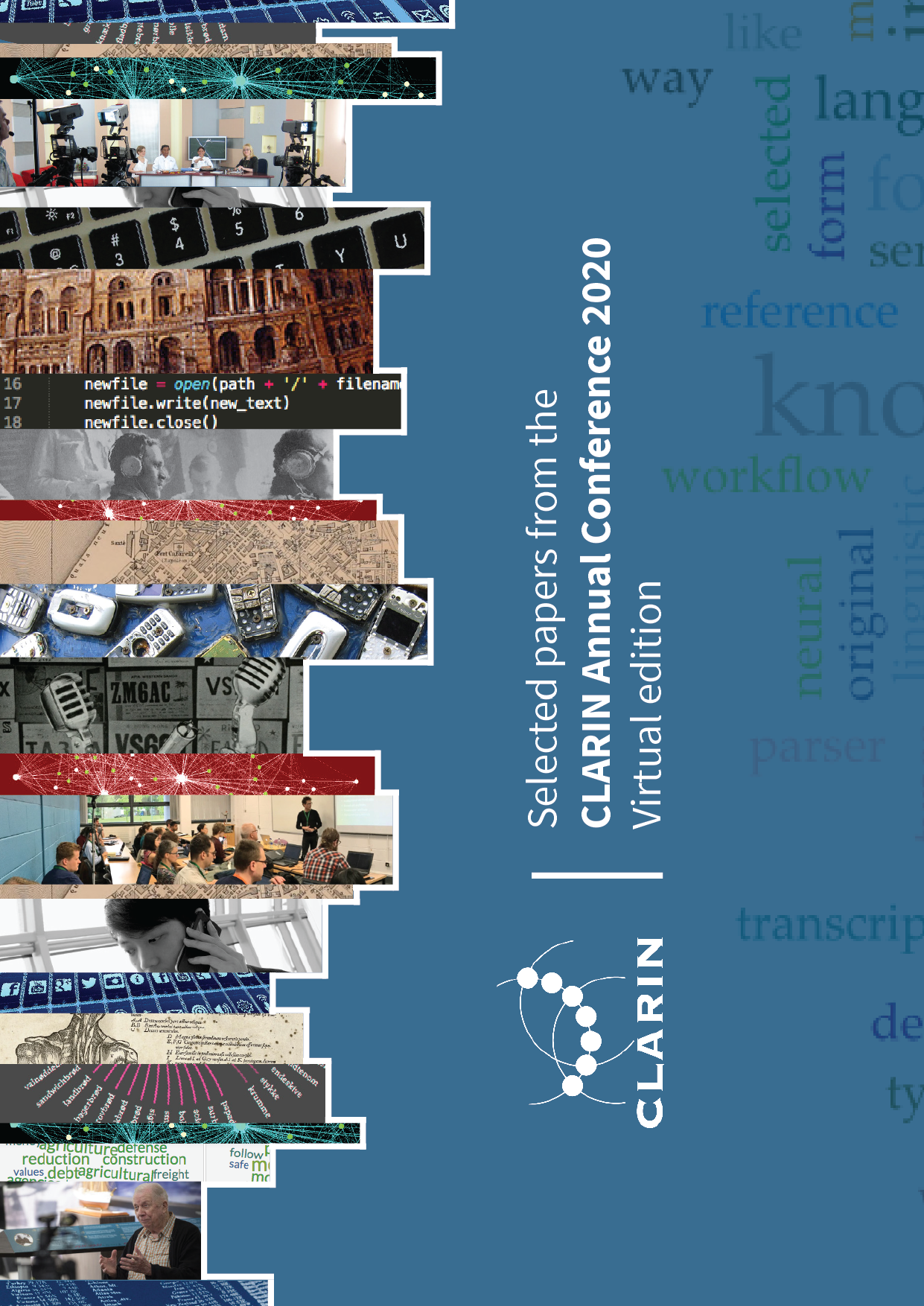 This volume presents the highlights of the 9th CLARIN Annual Conference 2020. The conference was held in the virtual format on 5th —7th October 2020 because of the COVID-19 pandemics.
Please note that a version 2 of this proceeding was added 2021-10-12 due to one of the articles having been updated (Contagious "Corona" Compounding by Journalists in a CLARIN Newspaper Monitor Corpus by Koenraad De Smedt).

Series: Linköping Electronic Conference Proceedings 180
Editors: Costanza Navarretta and Maria Eskevich
ISBN: 978-91-7929-609-4
ISSN: 1650-3686 (print), 1650-3740 (online)